The end of August was a pretty interesting week with lots of exciting components being launched for various automotive, industrial, and space applications. In this article, we'll look towards the features and applications of the devices like DC-DC (Buck) converters, CMOS operational amplifiers, piezoelectric sounder driver, MOSFET gate driver, and Serial EEPROM. These components suit a wide range of applications like Navigation systems, Telematics, AI engines, anomaly detection systems, wireless trackers, medical equipment, etc.
Among all the components that we covered last week, we found the following should definitely grab your attention:
DA914X-A PMICs Portfolio
The new "DA914X-A" portfolio from Dialog Semiconductor offers efficient, high current, automotive grade, step down DC-DC (Buck) converters that feature an input voltage range of 2.8V to 5.5V and an output voltage range of 0.3V to 1.3V. The DA914X-A family includes two devices that are "DA9141-A" Devices which operate as a single-channel, quad-phase buck converter, and "DA9142-A" Devices which operate as a single-channel, dual-phase buck converter. The DA914X-A products feature Dynamic Voltage Control which enables adaptive adjustment of the supply voltage dependent on the load and delivers unprecedented current levels, up to 40amps.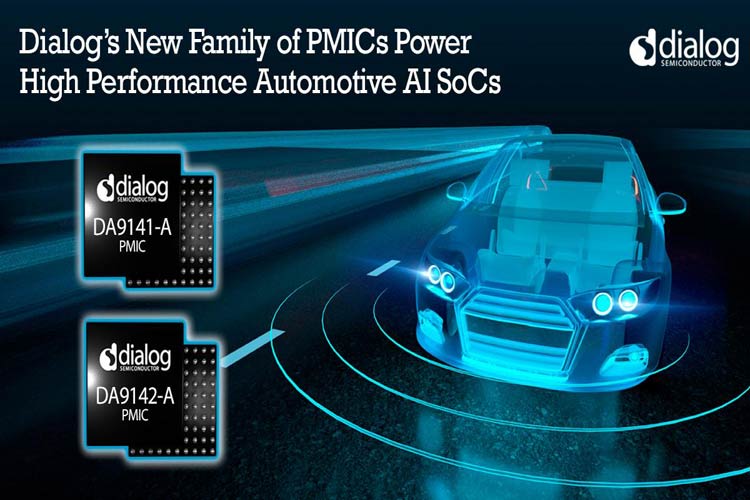 The DA914X-A devices suit a wide range of applications like Navigation systems, Telematics, AI engines, Automotive infotainment, Advanced driver assistance systems (ADAS), and SiPP modules. The devices are AEC-Q100 Grade 1 qualified and are now available in a 4.5mm x 7.0mm, 0.6mm pitch 60-pin FC-BGA package.
24CS512 I2C Serial EEPROM
24CS512 I2C Serial EEPROM from Microchip Technology is 3 to 4 times faster than the existing EEPROMs and offers high-speed mode operation, software write-protection, and factory programmed serial numbers. The 512 Kbit memory of this product provides a balanced solution for applications that benefit from higher data transfer speeds while retaining the simplicity and cost advantage of I2C. This device features an I2C (two-wire) serial interface with high-speed mode capability and a broad voltage range of 1.7V to 5.5V.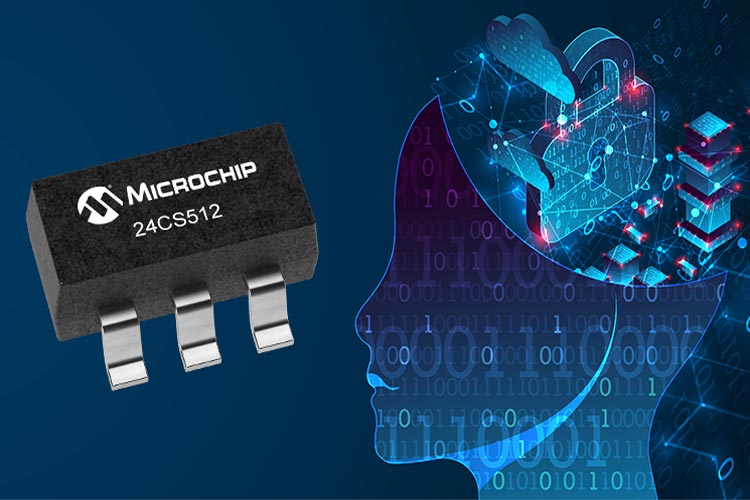 This Device is organized as 65,536 bytes of 8 bits each (64 Kbytes) and is optimized for use in consumer and industrial applications where reliable nonvolatile memory storage is essential. Moreover, it also contains a Configuration register, which allows the write protection behavior to be configured for legacy hardware write protection or enhanced software write protection which allows the user to protect any of the eight independent 64-Kbit zones.
BD8758xY CMOS Operational Amplifiers

Series
The new BD8758xY series of rail-to-rail input/output high-speed CMOS operational amplifiers from ROHM features improved EMI immunity and low input bias current. BD87581YG-C and BD87582YFVM-C Series are developed as part of the EMARMOUR series of op-amps. The CMOS element structure of these devices enables accurate, high-speed signal amplification without being affected by external noise when installed inside the targeted sensor applications. This SPICE Model utilizes an original model-based technology to reproduce the electrical and temperature characteristics of the actual IC and features an operating voltage range of 4V to 14V and a temperature range of -40 °C to +125 °C.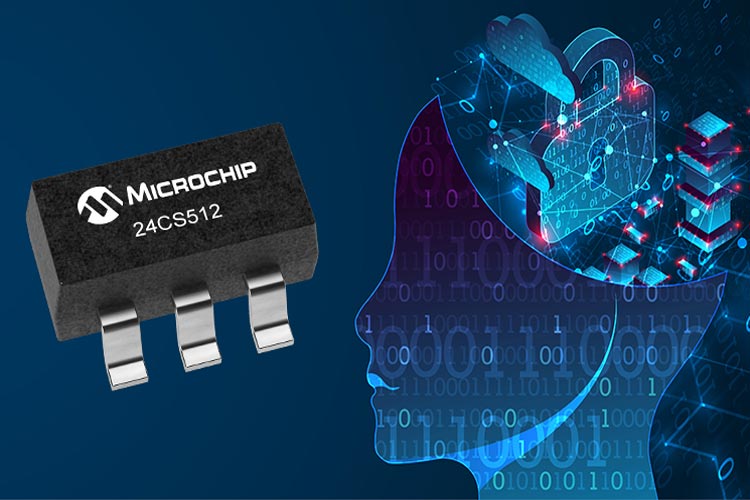 This Series is currently available for $0.84 on ROHM's website and is designed for automotive and industrial equipment applications that require high-speed sensing in harsh environments, such as vehicle engine control units and anomaly detection systems for factory automation equipment.
TMC6140-LA 3-Phase MOSFET Gate Driver
The new fully integrated TMC6140-LA 3-phase MOSFET gate driver from Maxim Integrated Products simplifies design and maximizes the battery life of brushless DC motor drives. This MOSFET gate driver integrates all three bottom shunt amplifiers to provide a complete motor drive solution with 30-percent improved power efficiency. This device offers 0.5A or 1.0A gate driver current for 5V to 30V DC battery-powered applications, such as power tools where voltages can drop below 10V. Integrated current sense and diagnostics features add functional safety while simplifying design.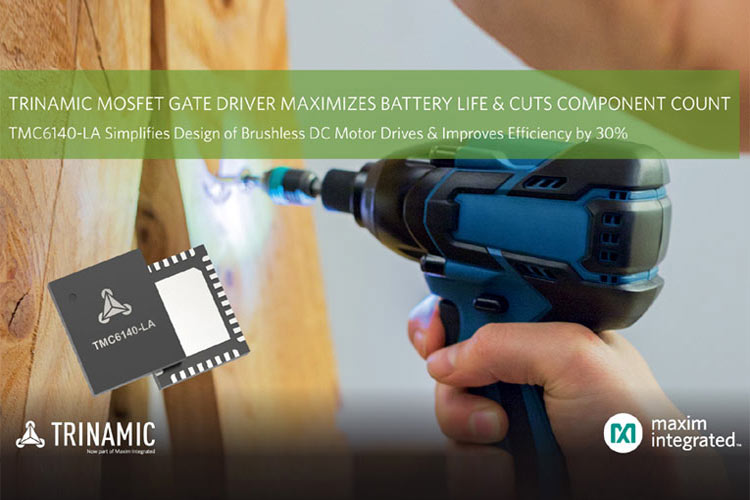 The TMC6140-LA is optimized for performance over a wide voltage range which makes it well-suited for servo motors, brushless motors, and permanent magnet synchronous motors. This device is available for $2.68 from Trinamic authorized distributors. The TMC6140-EVAL evaluation board and TMC6140-EVAL-KIT evaluation kit with both bridge and driver evaluation boards are also offered for $66 and $130, respectively.
PAM8907 Piezoelectric Sounder Driver 
The new PAM8907 piezoelectric sounder driver from Diodes Incorporate has a built-in synchronous boost converter, which extends SPL in battery-powered systems and outperforms other similar sounder drivers. The PAM8907 Sounder Driver operates across a -40°C to +125°C ambient temperature range and features low current consumption, with less than 1μA in shutdown mode. This Device maximizes the SPL delivery from a ceramic/piezo sounder and has built-in automatic shutdown and wake-up functions for longer operating lifetime requirements. The integrated boost converter and unique piezo sounder driver technology of this Device provide small inrush current, low EMI, and yet a highly efficient system performance.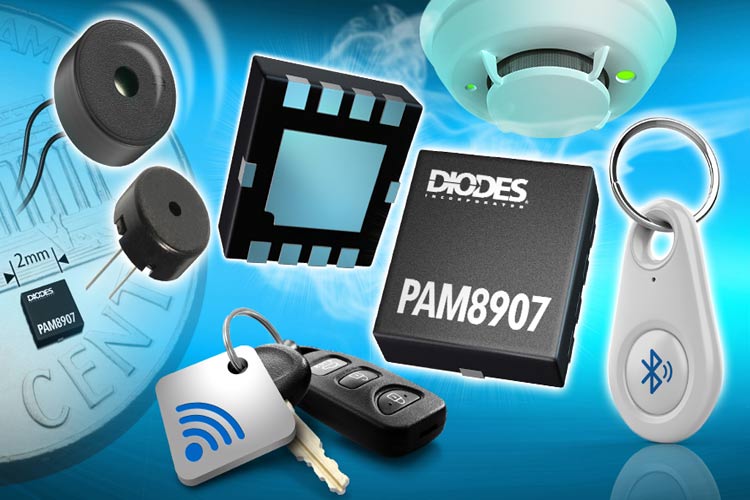 The PAM8907 piezoelectric sounder driver is optimized for use in wireless trackers, industrial alarm systems, medical equipment, and domestic appliances and is available in a compact 10-pin U-QFN2020 package delivering a minimal footprint and has a unit cost of $0.43 in 3000-piece quantities.
Related Post