New CMOS Operational Amplifier Series Improves Reliability and Reduces Design Resources in Anomaly Detection Systems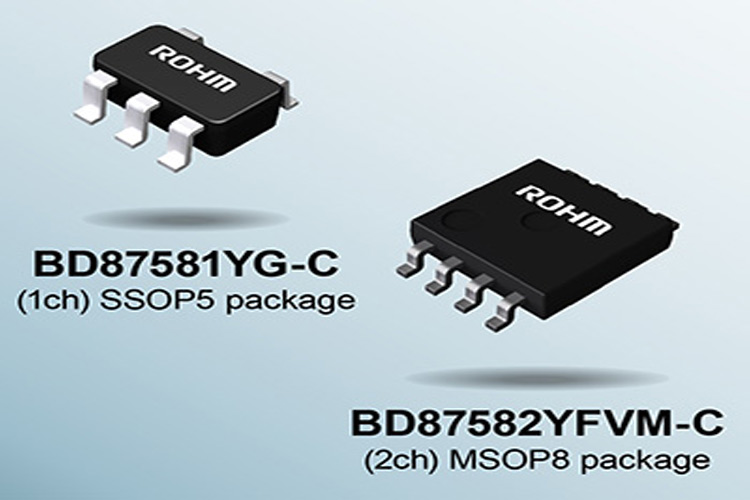 ROHM has introduced the new BD8758xY series of rail-to-rail input/output high-speed CMOS operational amplifiers that feature improved EMI immunity and low input bias current. BD87581YG-C and BD87582YFVM-C Series are developed as part of the EMARMOUR series of op amps and are designed for automotive and industrial equipment applications that require high-speed sensing in harsh environments, such as vehicle engine control units and anomaly detection systems for factory automation equipment.  Moreover, the CMOS element structure of these devices enables accurate, high-speed signal amplification – without being affected by external noise when installed inside the targeted sensor applications. 
This series features an operating voltage range of 4V to 14V and a temperature range of -40 °C to +125 °C. This SPICE Model utilizes an original model-based technology to reproduce the electrical and temperature characteristics of the actual IC, resulting in a perfect match between the IC and simulation values. Moreover, these models have achieved unprecedented performance in four international noise evaluation tests (ISO 11452-2 Radio Wave Emission Test, ISO 11452-4 Bulk Current Injection Test, ISO 11452-9 Proximity Antenna Immunity Test, and IEC 62132-4 Direct RF Power Injection Test).
Features
EMARMOUR Series

AEC-Q100 Qualified

Input/Output Rail-to-Rail

Low Supply Current

Wide Operating Supply Voltage Range

High Open Loop Voltage Gain
Applications
Engine Control Unit

Electric Power Steering (EPS)

Anti-lock Braking System (ABS)

Automotive Electronics
Availability and Pricing
This new series is currently available for $0.84 on ROHM's website.