New Automotive Grade 4-Quadrant Silicon PIN Photodiode enables Small Signal Detection for Industrial Automation Systems and Virtual Reality Applications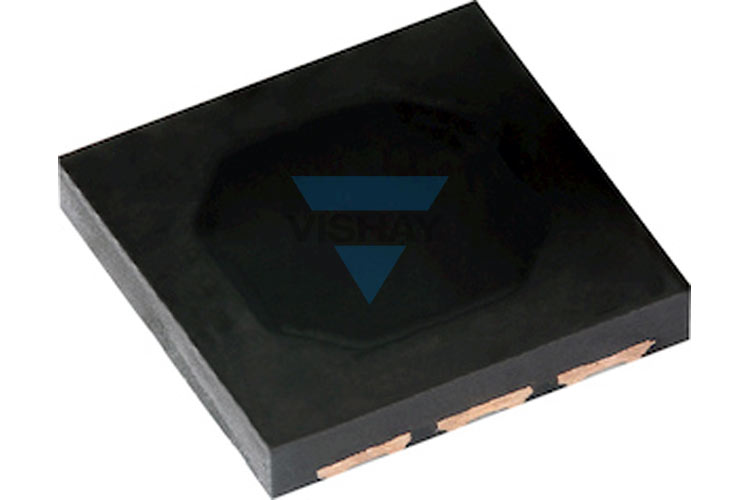 Vishay Intertechnology has introduced a new Automotive Grade 4-quadrant silicon PIN photodiode K857PH that combines high photosensitivity with low 0.1 % crosstalk and virtually no tolerance between its segments. The device's linear photoresponse enables small signal detection for automotive rain / light sensors, industrial automation systems, laser beam alignment, and virtual reality applications. This AEC-Q101 qualified device features four monolithic PIN diodes each with an active area of 1.6 mm² integrated into a single 4.72 mm by 4.72 mm by 0.8 mm top-view surface-mount package.
Built on homogenous technology, this photodiode offers a wide sensitivity range from 710 nm to 1100 nm, a peak wavelength of sensitivity of 950 nm, and a reverse light current of 11 µA per segment at Ee = 1 mW/cm². It provides a ± 60° angle of half sensitivity and operates over a temperature range of -40 °C to +110 °C. Moreover, the sides of this device's package are opaque which eliminates stray light irradiating the photodiodes, resulting in an excellent signal-to-noise ratio.
Features
Package type: surface-mount

Technology: homogeneous

Package form: top view

Dimensions (L x W x H in mm): 4.72 x 4.72 x 0.75

AEC-Q101 qualified

Floor life: 186 h, MSL 3, according to J-STD-020
Applications
Automotive rain / light sensors

Industrial automation systems

Laser beam alignment

Virtual reality applications
Availability
Samples and production quantities of the new 4-quadrant K857PH photodiode are now available with lead times of 10 weeks.