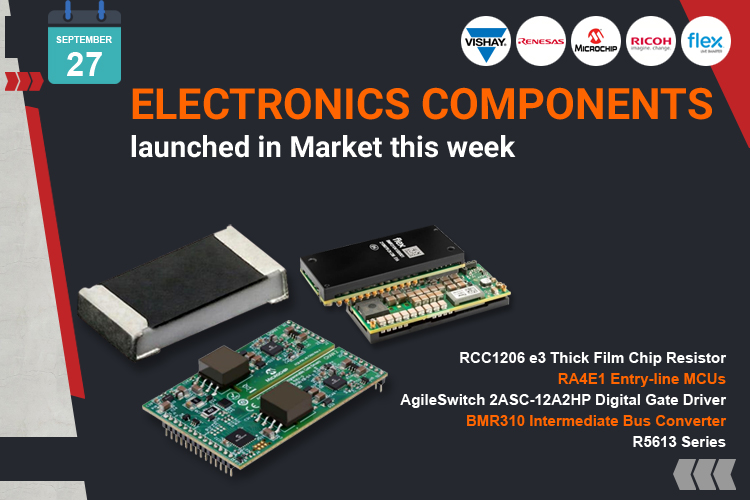 The last week of September was an interesting week with lots of exciting components being launched for various electronic gadgets and automotive applications. In this article, we'll look towards the features and applications of the devices like thick film chip resistor, entry-line MCUs, digital gate driver, intermediate bus converter, and primary battery protection IC series. These components suit a wide range of applications like smart home and building automation, heavy-duty vehicles, auxiliary power units, charging, storage, inverters, induction heating, smartphones, smartwatches, fitness trackers, or other electronic gadgets.
Among all the components that we covered last week, we found the following should definitely grab your attention:
New RCC1206 e3 thick film chip resistor from Vishay Intertechnology offers an operating voltage of 200V and an operating temperature range of -55°C to +155°C. This resistor features a resistance range from 1Ω to 1MΩ and 0Ω jumper with tolerances of ±1% and ±5% and can be used in place of two parallel 1206 devices or a single device in the larger 1210 case size. This AEC-Q200 qualified device is suitable for processing on automatic assembly systems, and wave, reflow, or vapor phase soldering and offers twice the power of standard thick film chip resistors.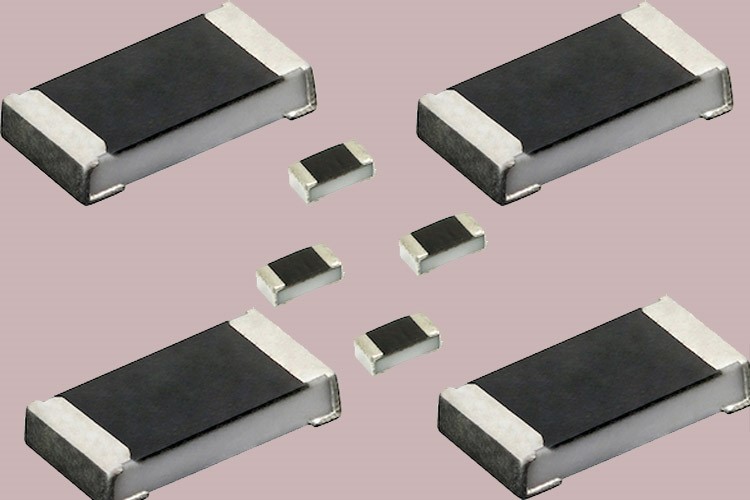 This resistor allows designers to save board space in automotive, industrial, telecommunications, and medical applications while lowering component counts and reducing placement costs. Samples and production quantities of the RCC1206 e3 resistor are available now with lead times of 10 weeks.
RA4E1 Entry-line MCUs
The new 100-MHz RA4E1 Group from Renesas Electronics has good power consumption balanced with high performance and optimized feature integration. The RA4E1 MCUs are the first Entry-Line Group in the 100-MHz RA4 Series and the group includes four different parts, spanning from 48-pin to 64-pin package. These devices offer the lowest active power consumption in their class, using only 60µA / MHz while executing from Flash at 100MHz. These MCUs are ideal for cost-sensitive applications and other systems requiring an optimal combination of performance and low power consumption.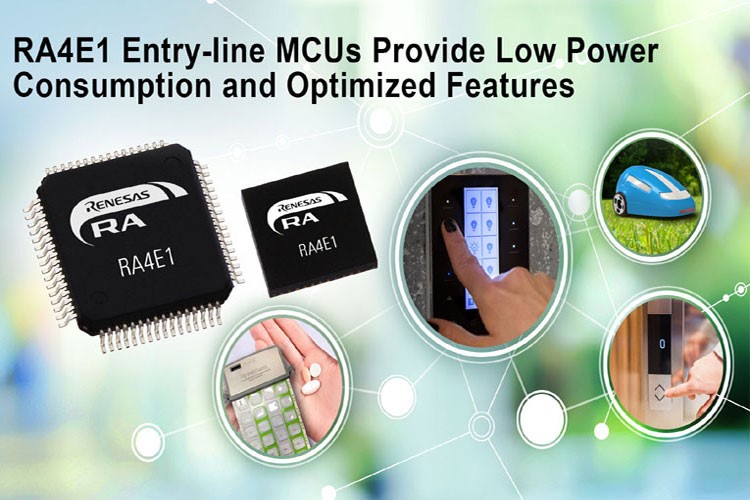 These MCUs suit a wide range pf applications like Home Appliances (Smart Coffee Machine), Smart Home and Building Automation (Voice command, Smart IoT Air Filter), Industrial sensor hub with for flow, humidity, temperature, etc. The new RA4E1 MCUs are now available and to help engineers get started with the RA4E1 MCUs, Renesas is offering the FPB-RA4E1 fast prototype board with an on-chip debugger priced in the 20 USD range.
AgileSwitch 2ASC-12A2HP Digital Gate Driver
This new 1200V production-ready digital gate driver from Microchip Technology provides system developers with multiple levels of control and protection for safe and reliable operation. The 2ASC-12A2HP digital gate driver can source/sink up to 10A of peak current and includes an isolated DC/DC converter with a low capacitance isolation barrier for pulse width modulation signals and fault feedback. AgileSwitch gate driver products include the ability to dampen drain-source voltage (Vds) overshoots by up to 80% and slash switching losses by as much as 50%.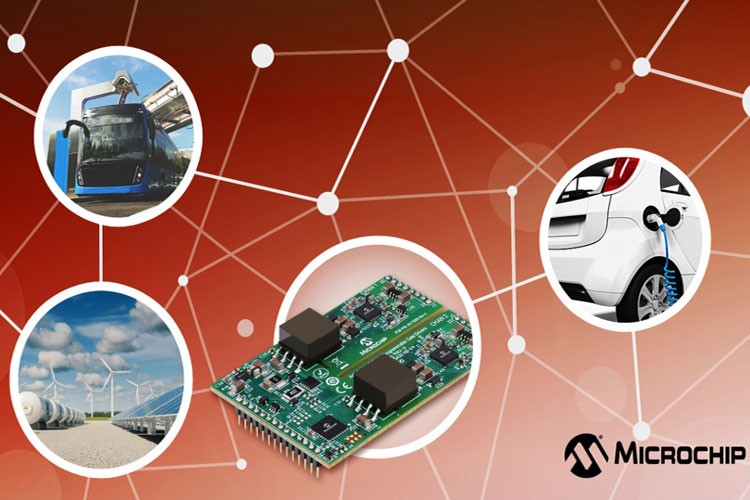 They are optimized for transportation and industrial applications including heavy-duty vehicles, auxiliary power units, charging, storage, inverters, and induction heating. The AgileSwitch 2ASC-12A2HP digital gate driver is now available for volume production and is supported by the ICT including starter settings for many commercially available silicon carbide switches. 
BMR310 Intermediate Bus Converter
The new non-isolated switched capacitor intermediate bus converter from Flex Power Modules provides high power density for data centers, improving board space utilization and freeing space for other components. This BMR310 IBC is built on the proprietary Zero voltage switching Switched capacitor Converter (ZSC) technology of Infineon Technologies AG and achieves an efficiency of over 98 percent at half load. It can deliver power up to 875W in a compact package and is suitable for high-performance computing (HPC) applications.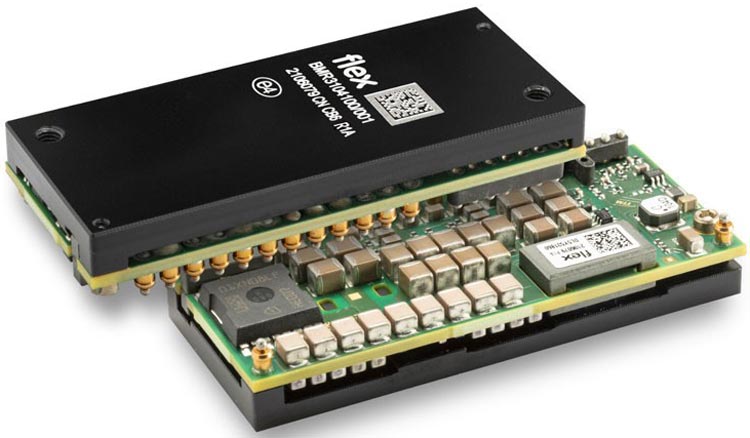 The BMR310 is mounted horizontally with a height profile of 10.3mm, making it suitable for systems with limited space due to large heatsinks or cold plates.
R5613 Series 
New primary battery protection IC R5613 Series from Ricoh Electronic Devices features standard functions like over-charge and over-discharge voltage, discharge overcurrent, and charge overcurrent, and short circuit protection. This Series is designed to enforce strict usage limits keeping the battery cell in optimal condition and preventing critical overload conditions. The R5613 Series features a reset pin that enables controlling the IC externally and has a much lower current consumption (Typ. 2.0 - 2.5 µA) compared to predecessor products which are especially important for those applications with a small battery capacity.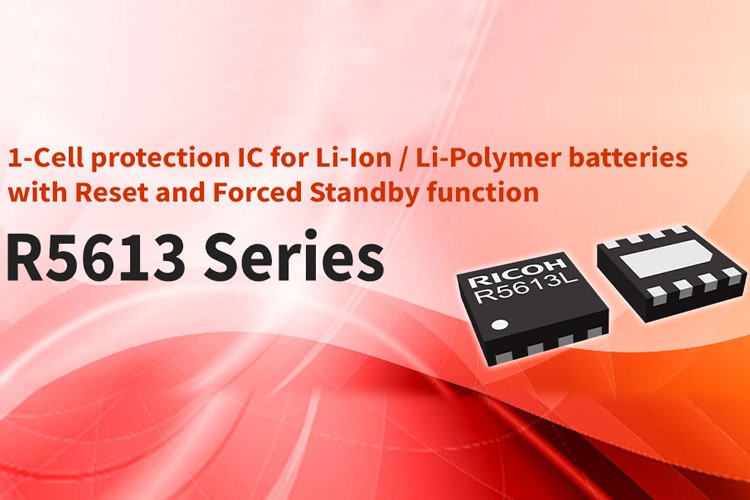 The Target applications of this series include Li-Ion batteries or battery packs for portable devices such as smartphones, smartwatches, fitness trackers, or other electronic gadgets. The R5613 Series IC is now available in an 8 pins DFN1616-8B package, measuring L1.6 x W1.6 x H0.4 mm. Samples and evaluation boards are also available from authorized local distribution channels and online partners.
Related Post