SiSS05DN – Compact P-channel MOSFET with Low On-Resistance for Increased Power Density in Portable Electronics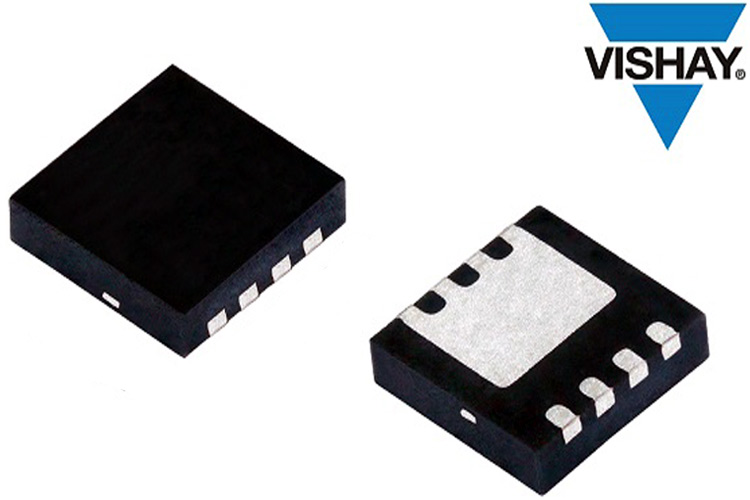 Vishay Intertechnology has introduced the SiSS05DN, a 30V P-channel Trench FET Gen IV power MOSFET that provides industry-low on-resistance. The new MOSFET was developed to offer a higher power density in a smaller space. The new device is 65% smaller than the devices with similar on-resistance in 6mm by 5mm package. The device's compact form factor is easier to fit into designs with a limited PCB real estate.
Features of SiSS05DN MOSFET
Offers Low On-resistance of 3.5 m

Ω

at 10V

Designed in 3.3mm x 3.3mm thermally enhanced PowerPAK 1212-8S package

Critical Figure of Merit (FOM) of 172 mΩ*nC

Enable Hight Power Density

100 % RG- and UIS-tested

RoHS-compliant, and halogen-free
Note: More Technical details about the P-channel MOSFET can be found in the SiSS05DN Datasheet attached to the bottom of this page.
The On-resistance of the MOSFET is 26% lower than the previous generation solution and 35% lower than the other competitive products in the market, while its FOM is 15% lower than the closest competing device. These competitive values help the device to operate with reduced conduction and switching losses to save energy and increase battery runtime in portable electronics while minimizing voltage drops across the power path to prevent false triggering.
With its industry-standard footprint size, the SiSS05DN provides a drop-in upgrade to existing parts in applications utilizing 5 V to 20 V input rails. The new MOSFET is the best fit for adapter and load switches; reverse polarity protection; and motor drive control in battery-powered devices, battery chargers, consumer electronics, computers, telecom equipment, and more. For more information about the SiSS05DN MOSFET, visit the official website of Vishay Intertechnology.