New T-series IGBTs from Mitsubishi Electric to Reduce Power Consumption and Size in Renewable Energy Power Supply Systems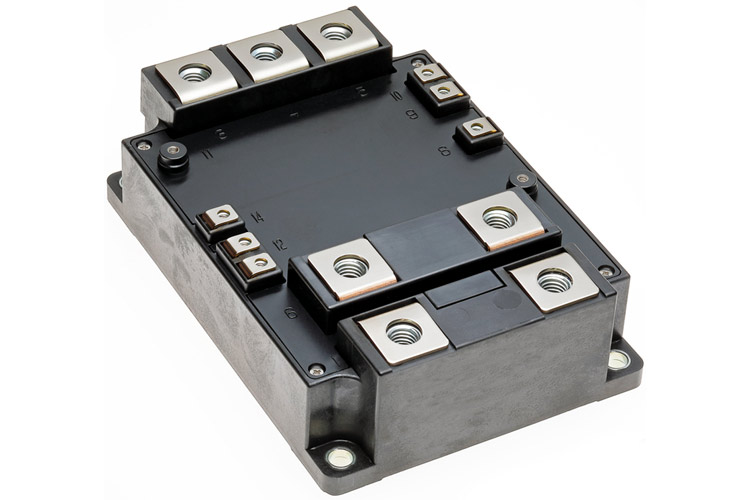 Mitsubishi Electric Corporation has introduced the LV100-type T-series insulated gate bipolar transistor (IGBT) module for industrial uses. Because of its high versatility and high current density, the LV100 package has been used mostly in railway and electric power applications, now this new package adapts itself for industrial uses.
This adaptation could help to reduce the size and power loss of power converters like inverters used for renewable energy applications such as photovoltaic and wind-power generation, and also high-capacity motor drives.
The insulated copper base parts of the structure and the optimized internal electrode structure increases the thermal life cycle and achieves the industry's highest class low package inductance, this helps in providing better equipment reliability.
Features of LV100
Uses CSTBT structure and RFC (Relax Field of Cathode) diode for low power loss.

An industry-leading current density of 17.14A/cm2

Available in two voltage ranges: 1200V and 1700V

Available two Rated current Ranges:800A and 1200A

Isolation voltage: 4kVrms
Note: More technical information can be found in the datasheet linked at the bottom of this page and on the LV100 product page.