Low Profile TMBS Schottky Rectifiers in SMP Package to Increase Power Density and Efficiency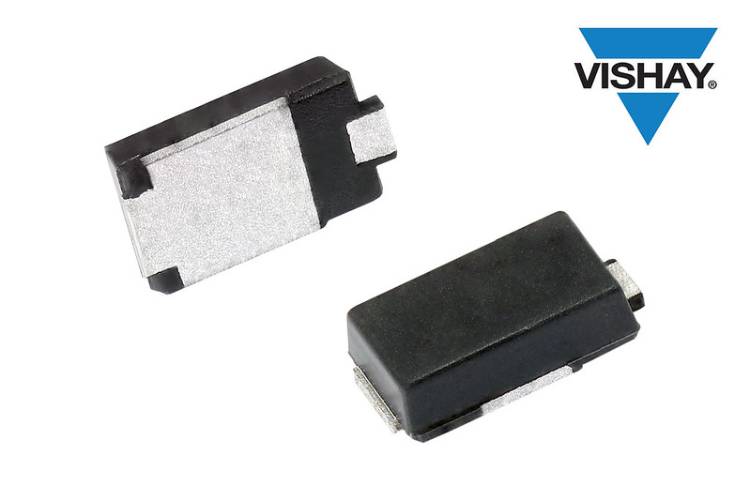 Vishay Intertechnology has introduced 16 new Schottky Diodes in their TMBS Trench MOS Barrier Schottky rectifier profile. These surface-mount low profile rectifiers are available in 2A and 3A current range in compact SMP (DO-220AA) package. The new devices offer a wide range of reverse voltage from 45V to 200V, this high voltage combined with the diodes 3A current rating allows designers to increase the power density in their circuits. These new rectifiers are built to reduce power loss and improve efficiency in high-frequency inverters, DC/DC converters, and freewheeling and polarity protection diodes for commercial and industrial applications. 
Specifications of the TMBS Rectifiers
Available in two different current ranges 2A and 3A.

The forward voltage dropdown is 0.36 V for 2 A and 0.37 V for 3 A devices.

The maximum operating junction temperature is up to +175 °C.

Wide range of reverse voltage from 45V to 200V.

MSL moisture sensitivity level of 1, per J-STD-020, LF maximum peak of +260 °C.
Note: The Datasheet at the bottom of this page provides more technical information on all the 16 newly released rectifiers.
The TMBS Rectifiers are available in AEC-Q101 qualified versions for automotive applications. For more information, visit the official website of Vishay Intertechnology Inc.