Automotive Grade IHSR High Temperature Inductor with Ultra Low DCR designed for Multi-Phase Power Supplies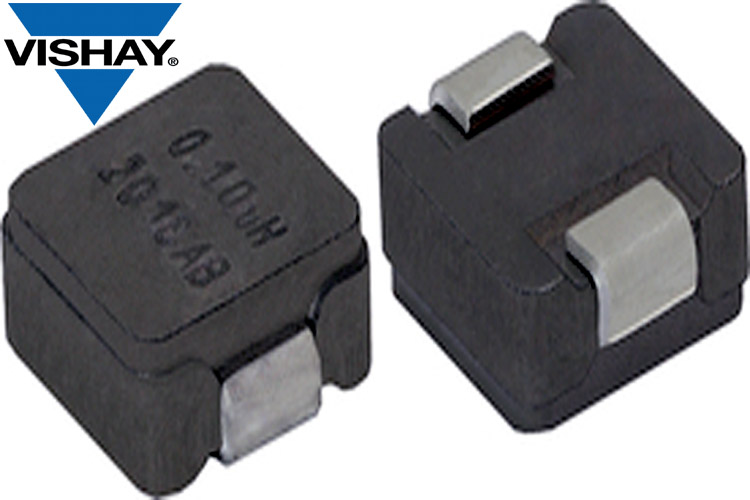 Vishay Intertechnology, Inc. has announced a new AEC-Q200 qualified IHSR high-temperature inductor that is designed for multi-phase, high current power supplies and filters in automotive under the hood and ADAS applications. The new IHSR-2525CZ-5A inductor in the 7.4 mm by 6.6 mm by 3.0 mm 2525 case size is optimized for energy storage in DC/DC converters up to 10 MHz and high current filtering applications up to the SRF of the inductor. Moreover, with its high operating temperature up to +155 °C, this device is suitable for entertainment/navigation systems, noise suppression for motors, windshield wipers, power mirrors and seats, and heating and ventilation blowers.
The IHSR-2525CZ-5A inductor offers a 50% reduction in DCR over typical power inductors and excellent temperature stability for inductance and saturation compared to ferrite solutions. It features a typical DCR of 0.38 mΩ and inductance of 0.056µH along with a 3 mm profile which enables slimmer end products. Packaged in a 100 % lead (Pb)-free shielded, composite construction that reduces buzz noise to ultra-low levels, this inductor offers high resistance to thermal shock, moisture, and mechanical shock, and handles high transient current spikes without saturation.
Features
High-temperature rating, up to 155 °C

Shielded construction

Excellent DC/DC energy storage up to 10 MHz. Filter inductor applications up the SRF (see Standard Electrical Specifications table)
Applications
Engine and transmission control units

Multiphase DC/DC converters for ADAS microprocessors

DC/DC converters for entertainment/navigation systems