TLP2312 & TLP2372 - Low Voltage Photocouplers for High-Speed Digital Interfaces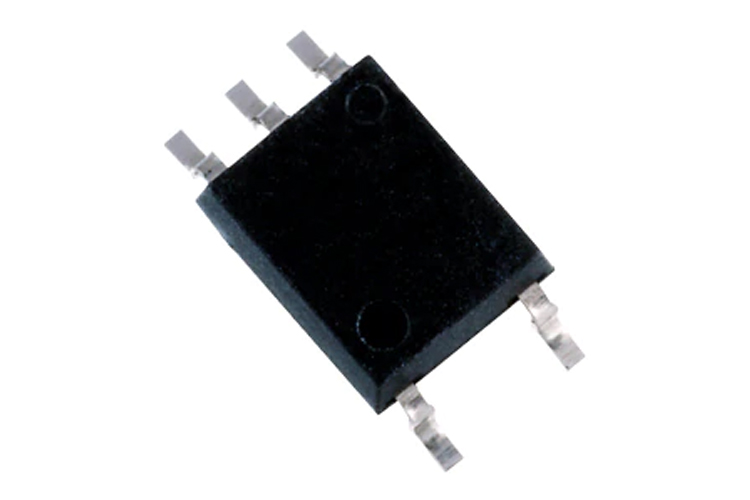 Toshiba Electronic Devices & Storage Corporation has introduced the industry's first photocouplers (TLP2312 &TLP2372) for high-speed communications that can operate with a power supply as low as 2.2V. The data transfer rate of TLP2312 is 5Mbps, whereas the TLP2372 has a data transfer rate of 20Mbps. These devices were designed to work with lower voltages of the peripheral circuits even when they are used in such low-level voltage circuits as 2.5V LVCMOS.
The new device reduces the component count by eliminating the need for a separate power supply to drive the photocouplers. These new devices can be driven by a microcontroller with less power consumption as they have a low threshold input current of 1.6mA (max), and low supply current of 0.5mA (max) in their -40℃ and +125℃ operating temperature range.
Housed in a 5-pin SO6 package with a maximum height of 2.3mm, the low profile device can be used in High-speed digital interfaces such as programmable logic controllers (PLCs), general purpose inverters, measuring equipment, and control equipment, etc.
Features of TLP2312 & TLP2372
Low voltage operation: VDD=2.2V to 5.5V

Low threshold input current: IFLH=1.6mA (max)

Low supply current: IDDH, IDDL =0.5mA (max)

High operating temperature rating: Topr max=125

℃

High-speed data transfer rates: 5Mbps (typ.) (TLP2312) / 20Mbps (typ.) (TLP2372)
Note: More Technical Information can be found in the datasheet linked at the bottom of this page and on the TLP2312 & TLP2372 product page.