Three-Terminal Multi-Layer Ceramic Capacitor with Low ESL designed for Space Restricted Automotive Deployments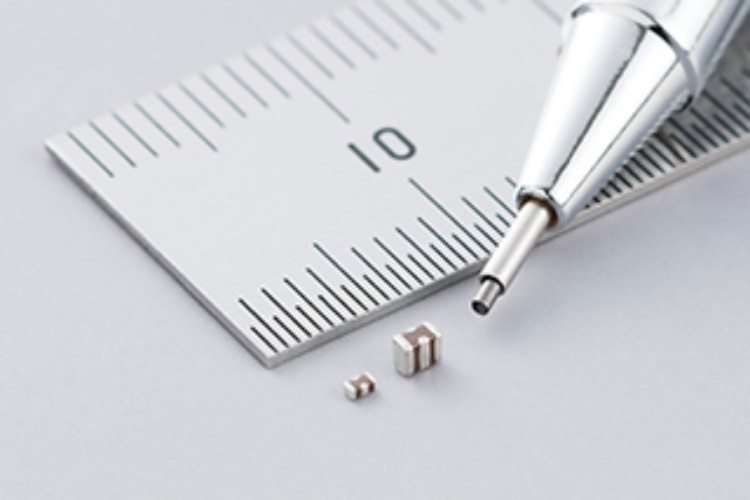 Murata has introduced a new automotive-grade three-terminal multi-layer ceramic capacitor (MLCC) "NFM15HC435D0E3" that is designed to provide a capacitance of 4.3 µF in a 0402-inch (1.0 × 0.5 mm) size, so that, superior power decoupling and noise removal can be brought to automobile designs in which high-performance processors are being employed such as for advanced driver assistance systems (ADAS) and autonomous driving functions.
By featuring a three-terminal arrangement, the NFM15HC435D0E3 capacitor exhibits a significantly lower equivalent series inductance which means that stable circuit operation can be supported, while significantly reducing the mounting area required (with a footprint of just 1.0 mm × 0.5 mm).
Moreover, the company has leveraged its proprietary thin layer forming technology and a high-precision lamination process. Improvements have been achieved through the atomization and equalization of the constituent ceramic and electrode materials. The NFM15HC435D0E3 capacitor is now in mass production and available globally.