STS32 - Temperature Sensor with GDP-compliant Data Logging for Pharmaceutical and Medical Logistics Applications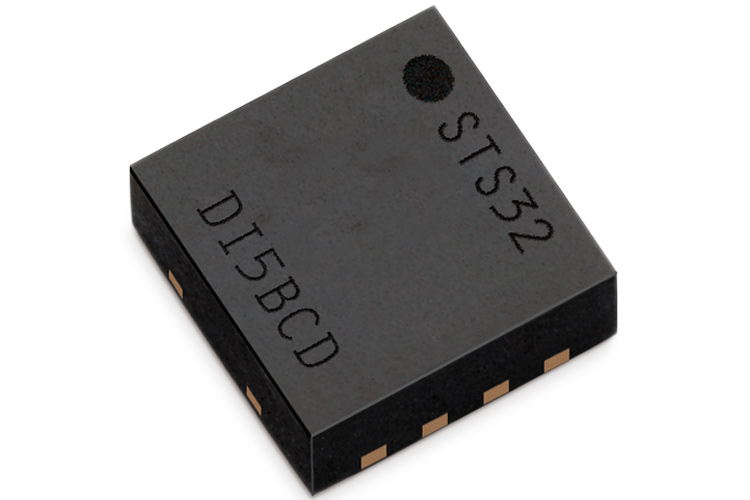 Sensirion has introduced the new STS32 temperature sensor for pharmaceutical and medical logistics. To ensure the safety of the product and patient, minute temperature monitoring is essential while shipping of medical or pharmaceutical products. Digital sensors like STS32 incorporate the complete measurement chain on-chip allow pre-calibrated temperature sensors to be used in data loggers.
Provided in a machine-readable CSV file, the values of the device can be associated with the sensor in question by using the sensor's unique unalterable serial number. The metrological traceability of the calibration conforms to Chapter 6.5 of ISO/IEC 17025:2017, commonly referred to in relation to NIST traceability or traceability to other national metrology institutes, in accordance with the CIPM Mutual Recognition Arrangement (CIPM MRA).
The STS32 users can merge the calibration data (can be downloaded from a given server address) with the calibration information needed for their loggers. The calibration process is completely covered by using a digital, precalibrated temperature sensor while meeting the stringent quality requirements of the pharmaceutical and medical industries.
Features of STS32 Temperature Sensor
Based on STS3x platform

I2C-based temperature sensor

Features a GDP-adapted accuracy specification and includes a three-point calibration certificate

Energy Consumption: 5.6 µW (at 3.3 V, low repeatability, 1 measurement / s)

Operating Temperature range: -40 to +125°C (-40 to +257°F)

Accuracy: Up to ±0.4 °C
Note: More technical information can be found in the datasheet linked at the bottom of this page and on the STS32 Temperature Sensor product page.