STM32 LPWAN Development boards supporting LoRaWAN Firmware Update Over The Air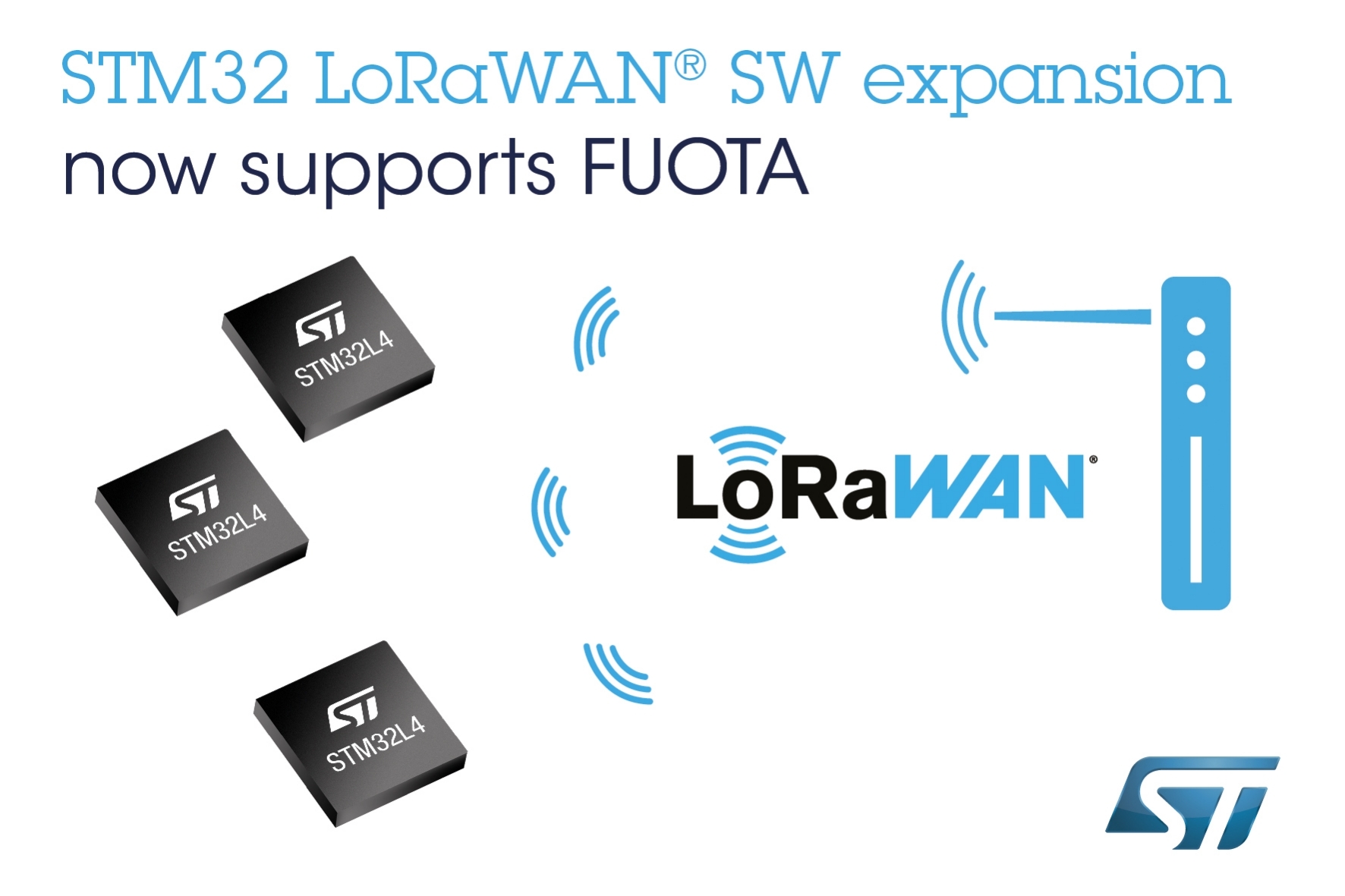 The STMicroelectronics has enhanced its STM32 LoRaWAN software expansion to support the latest FUOTA (Firmware Update over the Air) specifications. FUOTA cost-effective future-proofs LoRa devices by simplifying application-layer updates and RF-stack updates to devices in the field, increasing the value of LoRa as a long-range, low-power technology for connecting IoT devices.
The LoRa Alliance has published three FUOTA LoRaWAN application specifications to standardize and support FUOTA.
The application layer clock synchronization - supports time synchronization
 Remote Multicast Setup - for sending messages to groups of end devices
Fragmented Data Block Transport - for data file splitting.
Features of I-CUBE-LRWAN
Supports full firmware updates

Helps to create  LoRa endpoint devices that support FUOTA for STM32L4 microcontrollers

Benefits from the Secure Boot and Secure Firmware Update solution (

X-CUBE-SBSFU

) with open-source crypto library

The update process is performed in a secure way to prevent unauthorized updates and access to confidential on-device data.

The update of the STM32L4 built-in program with new firmware versions, adding new features and correcting potential issues

The Pack includes the LoRaWaN stack with hardware abstraction layers and a test application for LoRaWan certification tests.

Includes sample application code for STM32L0, STM32L1 and STM32L4 microcontrollers.
The ST's I-CUBE-LRWAN software can be used with LPWAN development boards and sensor expansion boards of the STM32 Nucleo ecosystem, such as the LoRa nodes included in the P-NUCLEO-LRWAN2 and P-NUCLEO-LRWAN3 developer packs.
For more details about the latest I-CUBE-LRWAN expansion package visit the product page on the official website of STMicroelectronics.