RP605 – Buck Boost DC/DC Converter with Internal Battery Monitoring and Ultra Low Quiescent Current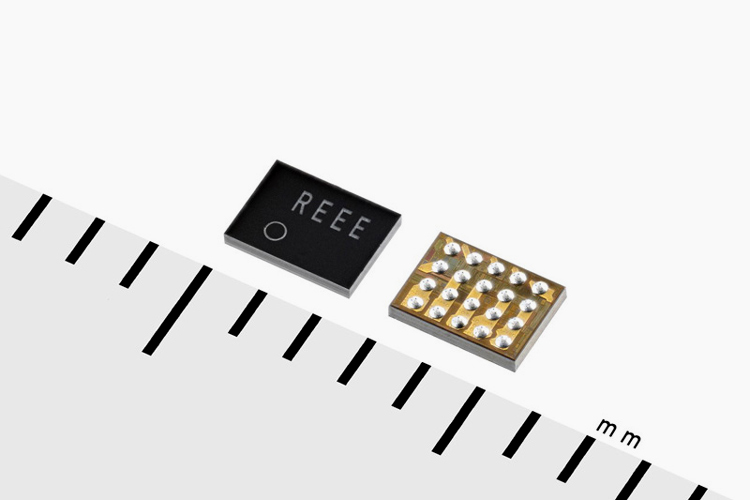 Ricoh Electronic Devices has introduced a new series of ultra-low quiescent current (0.3µA) buck-boost DC/DC converters called RP605. The new converter is fabricated by adding a battery monitoring function to the mass-produced earlier PR604 series, which was also a buck-boost DC/DC converter with the ultra-low quiescent current.
Features of RP605 DC/DC Converters
The input voltage of 1.8V to 5.5V

Ultra-Low quiescent current of typically 0.4 μA (DCDC Section: 0.3 μA, Battery Monitor (BM) Section: 0.1 μA)

Can prolong the battery operating time of IoT devices

The maximum output current: 300 mA*2 (at buck operation)

The output voltage range:1.6 V to 5.2 V;

The output accuracy: ±1.5%.

Reducing components and saving space by combining DC/DC and BM into a single chip
Note: Complete technical details of the converter can be found in the RP605 Datasheet, linked at the bottom of this page.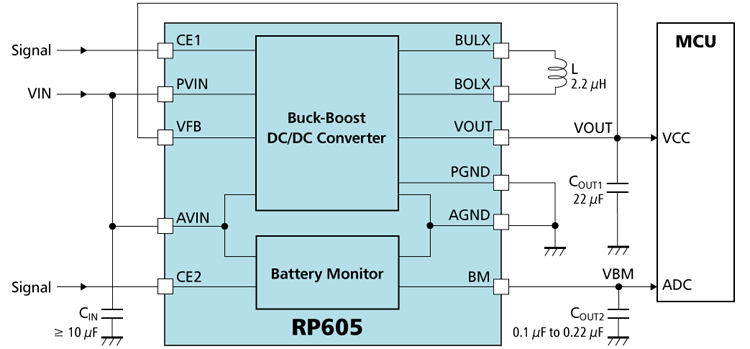 The Battery monitor pin in the RP605 series helps in the construction of a low supply current and high accuracy battery monitoring circuit with a small number of external components, this reduced the size of IoT devices and reduces the supply current. The device is packed in a small WLCSP-20-93 to enable high-density mounting. For more information on RP605 DC-DC Converters, visit the official website of Ricoh Electronic Devices Co.