RAC05-K/PD3/H Series: 5W Class II AC/DC Converter Series with Protection Against Short Circuits and Over-Voltage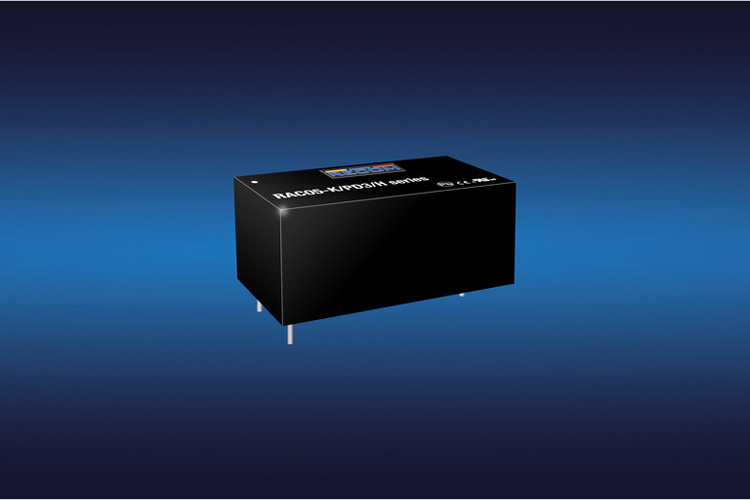 RECOM has introduced a board-mounted 5W Class II AC/DC converter series "RAC05-K/PD3/H" which is designed for 'fixed installations' with higher levels of transients and increased environmental pollution levels. The series is rated for operation in 'Pollution Degree 3' environments, where pollution can become conductive if condensation occurs. The converters of this series are available with 5V, 12V, or 15V single outputs and feature continuous max withstanding voltage of 528VAC. These PCB-mount power supplies are rated to PD3 and OVC III conditions from 100-277VAC nominal input lines. These devices are ideal for applications in smart grid, renewable energy, smart metering, and IoT systems, monitoring food and beverage processing appliances.
These modules support an operating temperature range from -40°C to +85°C in harsh environments and are fully protected against short circuits and over-voltage. The Series meets EN 55032 Class B EMI emissions level without external components for floating installations and no-load consumption is less than 0.5W to meet eco-design directives. Moreover, these Devices are offered in a 2" x 1" x 1" high package and operate to 70°C in free air and to 85°C with 40% derating.
Features
OVC III and PD3 rating Continuous max withstanding voltage 528VAC

UL certified input 90-318VAC

Operating temperature range: -40°C to +85°C

Class II installations (without FG)

EN55032 class "B" with floating outputs

No load power consumption <0.5W
Applications
Smart Grid

Renewable Energy

Smart Metering

IoT Applications