Programmable Baseband Layerscape Processors for 5G Access Edge from NXP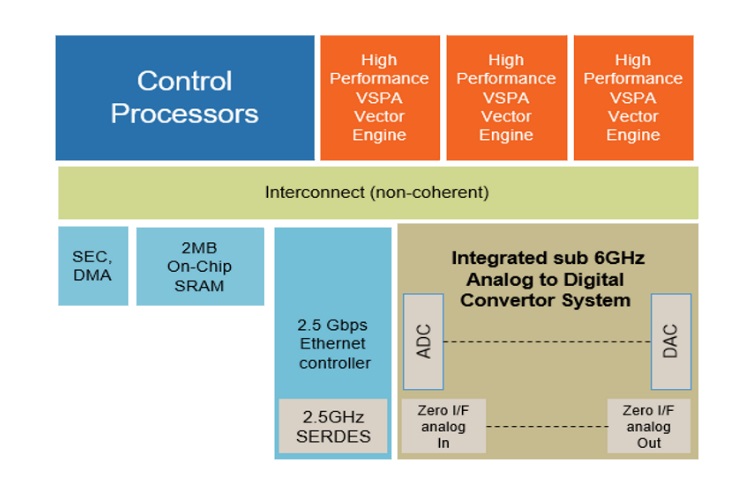 NXP Semiconductor announced a new series of programmable processors of that are designed for the 5G access Edge applications. The new Layerscape access processors can be used for applications that are compliant with O-RAN Alliance specifications and delivers unprecedented level of control over 5G-NR software architecture to support different network options. With the new programmable open- architectures, and scalable-Layerscape Access products, NXP help to build out the network infrastructure where there are a variety of architectures, spectrum and evolving standards.
The NXP has a EdgeVerse portfolio of solutions to deliver various 5G solutions such as antenna-to-processor, NXP's programmability, Performance and security products that scale from 2x2 systems to mMIMO arrays to 100Gbps Central Units/Distributed Units (CU/DU) Platform. They also include the NXP Airfast family of RF cellular multi-chip modules.
Features of the new programmable processors 
Innovative, software-defined baseband processors with integrated programmable vector engines; supporting evolving standards and deployment configurations.  

Advanced data converters deliver flexible sub-6GHz or mmWave 5G radio options, reduces bill-of-materials (BOM) cost, power, and complexity.

Zero I/F interface for low-power, flexible mix-and-match vendor transceiver options from sub-6GHz to mmWave.
Processors Family details: 
Each Family of processors has their own specifications
LA1200 family:

software-defined baseband processors for mmWave or sub-6GHz: RUs, Integrated Small Cells, and CPEs.These teraflop-class devices, with integrated forward error correction, are also ideal for DU offload applications.

LA9350 family:

cost-effective programmable baseband processor, addresses lower transceiver density 5G sub-6GHz and millimeter-wave markets such as RUs or enterprise and industrial applications.

LA9310 family:

NXP's most power-efficient software-defined baseband processors designed for 5G timing detection, aerospace, and defense applications.
The New Layerscape Access is developed for the various scenarios compliant with O-RAN Alliance specifications, including Central Units/ Distributed Units (CU/DU), Radio Units (RUs), along with Integrated Small Cells and Customer Premises Equipment(CPE) systems. The new Layer Scape Access Processors are scheduled to be delivered as samples to the pre-registered customers in the first quarter of 2020, along with the proof of concept development platform.