MLX90817 - High Accuracy Pressure Sensor with Analog Output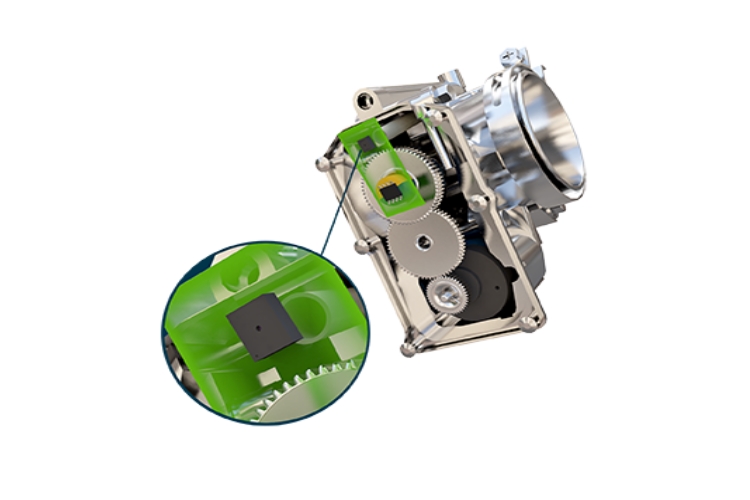 Melexis has announced the release of MLX90817 as a new member of its portfolio of Manifold Absolute Pressure (MAP) sensor solutions for use in harsh and non-harsh media applications, especially in the automotive sector. This new device can provide more traditional analog output voltage, which is an addition to the previous IC MLX90818. This new absolute pressure sensor IC with digital SENT output is factory calibrated to cover the range from 1.0bar to 5.5bar.
Features and benefits of MLX90817
Best accuracy for factory calibrated pressure information

Ratiometric analog output

Large automotive temperature range (-40 °C to 150 °C)

Automotive qualified and automotive diagnostic features (clamping levels, broken track diagnostics, multiple internal fault diagnostics)

Factory calibrated or fully programmable or reconfigurable through the connector for customized calibration curves

Assembled in a rugged  and easy to use 4x5 mm DFN package

Excellent harsh media compliance
Note: More Technical details can be found in the datasheet linked at the bottom of this page.
MLX90817 shares many unique features of MLX90818 such as harsh media compliance for some specific version and unmatched accuracy and small size. With the MLX90817 and the MLX90818, customers have the best solution for any kind of MAP sensor IC application such as Automotive applications with absolute pressure from 1bar to 5.5bar, Manifold and Turbo Manifold Air Pressure, Manifold and Turbo Manifold Air Pressure combined with Temperature, etc.
The MLX90817 and MLX90818 represent a significant step forward in terms of accuracy, size and flexibility and will make a significant contribution to ensuring that the engines of tomorrow are cleaner and more efficient than those on the market today. For more details visit the product page on the official website.