IHDF1300AE – Low Profile Edge Wound Inductor with 230A Saturation Current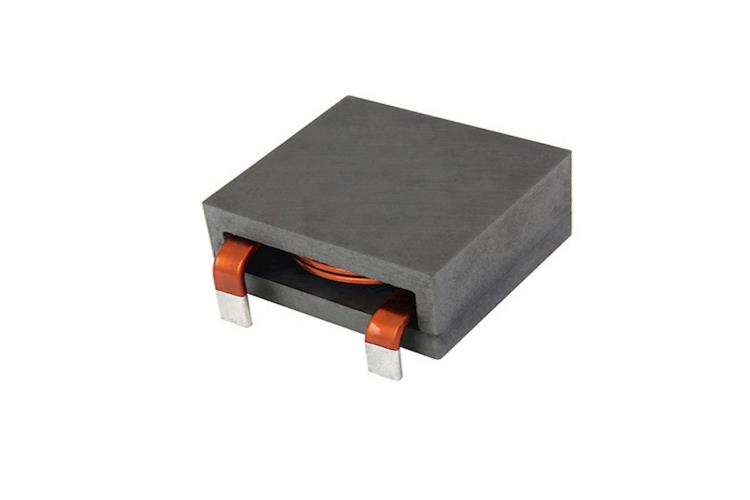 Featuring ferrite core technology and a low 15.4 mm profile, Vishay Intertechnology has introduced a new IHDF edge- wound through-hole inductor with rated current up to 72A and saturation currents up to 230A for industrial and military applications. The operating temperature of IHDF-1300AE-10 ranges from -55C to +125C with low AC and DC power losses and excellent heat dissipation. It minimizes the losses and improves the rated current performance to increase efficiency by providing a low DCR of 1.1m Ohms. The company claims that when compared to other devices, the IHDF-1300AE-10 offers a 75% higher saturation current and its low profile package allows designers to meet their requirements in a compact size.
Features of IHDF1300AE10 Edge-Wound Inductor:
Inductance(uH) – 1.0 to 10

DCR max (mOhm) – 0.79 to 1.11

Heat rating current(A) – 58 to 72

Saturation current (A) – 35 to 230

SRF type (MHZ) – 9 to 39

Case size – 1300

Low loss ferrite core for high performance with minimal AC power losses
Note:  More technical details on the product can be found in IHDF-1300AE-10  datasheet which is provided at the bottom of this page.
With an operating voltage up to 500 VDC, it can be used in DC/DC converters, inverters, motors, switching noise suppression, high power switch-mode power supplies and high-temperature application like industrial solar systems and charging stations for electric vehicles as well as military defense systems.  The company provides a customization option in which the IHDF-1300AE-10's mounting orientation, termination type, nominal inductance, and isolation voltage rating can be customized upon request. For more details on the IHDF-1300AE-10 product, visit the product page