HRL30 Series – 30 Watt DC-DC Power Module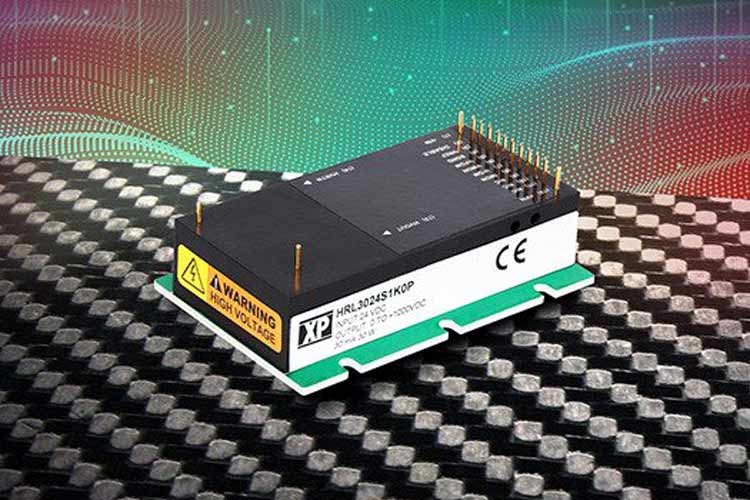 XP Power has announced the launch of the HRL30 series, a 30 Watt DC-DC Power module that can generate up to 6kVDC from a single 24VDC input. The series has 22 different voltage modules and a wide range of fully controllable outputs from 0-200VDC to 0-6kVDC in both positive and negative polarities.  With their wide input range from 22 to 30V, the modules can be powered by 24V rail commonly available in industrial equipment and the inbuilt precession, +5VDC reference provides a stable supply to control the high voltage output.
Features of HRL30 Series
+24VDC Input [22 to 30V]

Output Voltage & Current Regulated

0 to 100% Programmable Output & Current

Voltage & Current Monitor Outputs

Operating Temperature: -40°C to +70°C

Short Circuit, Arc, and Overload Protections

On-board +5V Reference

Efficiency >80%

Low Ripple <0.05%

Premier Thermal Performance
The devices in the HRL30 Series are designed to meet EN 60950 and EN 62368 and are suitable for scientific and semiconductor applications such as mass spectrometry, electrostatic chucks, photomultiplier tubes, E-beam/ion beam, electrophoresis, scanning electron microscopes and capacitor charging. The HRL30 series is available from Digi-Key, element14, Farnell, Mouser, Newark, RS Components, approved regional distributors or direct from XP Power. For more information about the HRL30 series, visit the product page on the official website of XP Power.