High Performance, Low Power, and Long Range Dual Band WiFi-6 and Bluetooth/BLE Solutions for Gaming, Audio, Industrial, and IoT Applications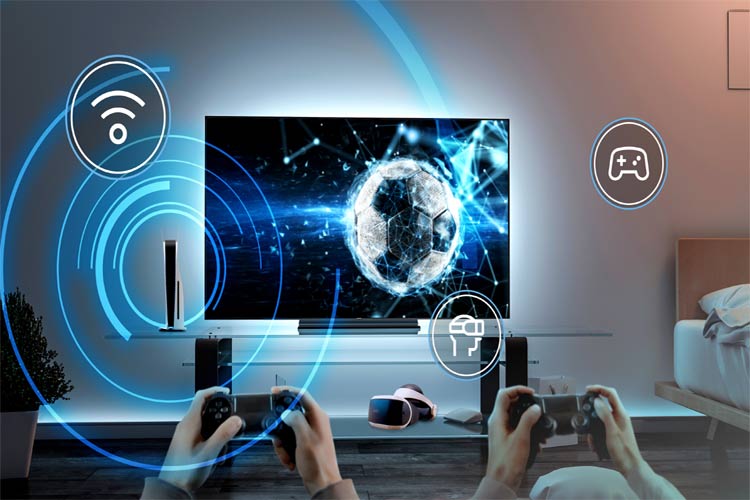 NXP Semiconductors has announced the launch of 2x2 Wi-Fi 6 (802.11ax) Dual-Band + Bluetooth/BLE solutions for advanced gaming, audio, industrial, and IoT markets. Named IW62X, it is the family of new Wi-Fi 6-enabled gaming console offering increased capacity, efficiency, and enhanced performance for next-generation connectivity solutions.
The IW62X family features a high level of integration including 2.4 and 5 GHz dual-band Power Amplifiers (PAs), Low Noise Amplifiers (LNAs) antenna switches. Besides, it includes a power management unit that substantially reduces system-level BOM (Bill of Materials) and device board area and simplifies chip-on-board and integrated-module designs.
Dramatic boost in speed, 4x increase in network capacity and a 2x increase in bandwidth enable a high number of users/devices to connect to a network or gateway that ensure to enhance the user experience are the standout features of these newly introduced integrated Wi-Fi 6 + Bluetooth solutions
The solution offers real-time interactions for cloud-based gaming devices, clients, and services by providing high-bandwidth and low-latency connectivity needed for full 4k / 60 fps gameplay. The BT/BLE radios support Bluetooth/BLE standards (BLE LR/2Mbps, BLE AoA/AoD, BLE Mesh), independent Bluetooth connections, and operational modes with multiple external devices. 
The IW62X family solutions are apt to be used in smart consumer IoT hubs, wireless speakers, video-enabled smart devices, augmented and virtual reality (AR/VR) devices in addition to a vast array of IoT applications. The solution ensures to enhance the user experience of advanced gaming consoles with high-performance Wi-Fi with near-zero wireless controller lag time and low-latency multiplayer gaming experiences (via a single, in-room console) over wireless networks.
The IW62X family of 2x2 Wi-Fi 6 Dual-Band + Bluetooth solution is available for sampling now and will soon be available from select module partners.
Features of

IW62X
High performance (1.2Gbps PHY rate)

2x2 Wi-Fi 6 (802.11ax) Dual-Band + Bluetooth/BLE

Low latency / high efficiency (UL & DL OFDMA)

Multiplayer support (MU-MIMO)

4x increase in network capacity

2x increase in bandwidth

Multimode energy-efficient support (TWT, Micro AP, TX Power Control, Wi-Fi Direct, BT5.1)

Integrated PMIC

Low power consumption in deep sleep CI performance improved by 10-15 dB

Improved wideband noise & MU-MIMO performance Advanced active channel scanning

Individual power down for WLAN, BT, Bluetooth Low Energy
Note: More technical information can be found on the IW62X product page.