GaN Semiconductor Technology-Based High Power RF and Microwave PIN Diodes for Aerospace and Military Applications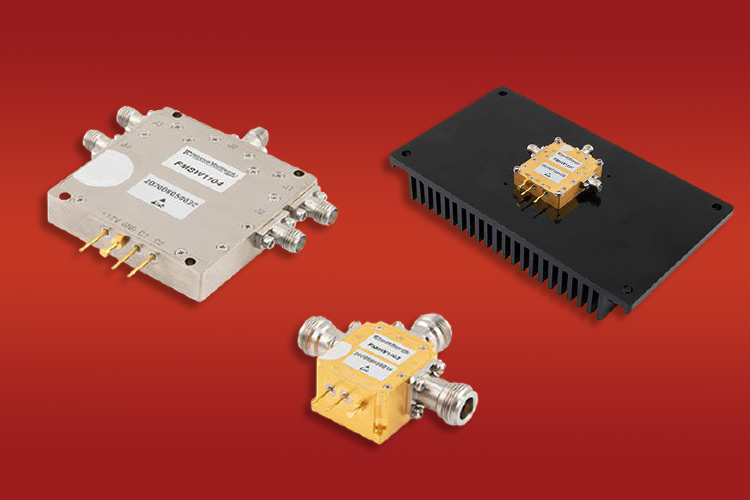 Fairview Microwave has released the new high-power broadband RF and microwave PIN diode series that utilizes GaN semiconductor technology for ensuring state-of-the-art power performance with an excellent power-to-volume ratio. The device delivers a fast switching speed as low as <50 nsec and showcases excellent thermal property and high breakdown voltage.
Offered in a coaxial package, these switches can be used in various applications such as aerospace and defense, microwave radio, military and commercial communications, VSAT, SATCOM, test and measurement, wireless infrastructure, and fiber optics applications. These devices can offer tolerant higher input power levels over broadband and narrowband RF and microwave frequencies.
The new devices can cover a broad frequency range from DC to 18 GHz reflective SPDT and SP4T PIN diode designs. These PIN diode switches also boast compact coaxial packages, cold switching performance of up to 100 watts CW RF input power, and TTL compatible driver circuitry for accurate logic control. 
Features of High-Power Broadband RF and Microwave PIN Diode Series
GaN Semiconductor PIN Diode Switch Technology

50 Ohm Reflective Designs Cover Broadband Frequencies ranging from DC to 18 GHz

High RF input power handling up to 100 watts CW

Switching Speed 50 to 100 nsec typical

Insertion Loss: 0.9 to 1.5 dB typical

Compact and Rugged Mil-Grade Coaxial Packaged Designs with Integrated TTL Compatible Drivers
Note: More technical information can be found in the FMSW1100 Datasheet linked at the bottom of this page and on the product page of GaN High Power PIN Diode Switches product page.