CoolMOS 600V High Voltage MOSFET from Infineon for Ultra-high Power Density Designs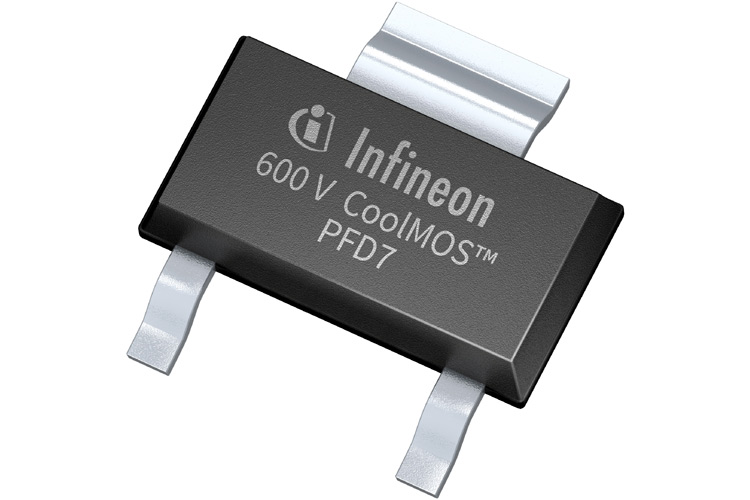 Infineon Technology has broadened its CoolMOS portfolio with the PFD7 MOSFET series, which provides best-in-class-Performance and ease of usability. These devices are suitable for ultrahigh power density design such as chargers and adapters and also for low-power drives and specific lighting applications. The new devices provide high robustness, increased efficiency, minimized switching losses, and improved thermal behavior, this makes them the ultimate choice for contemporary engineering designs.
Features of PFD7 Family
Extremely low loss and High Power Density

Integrated robust fast body diode

Up to 2kV ESD protection

Wide range of RDS (on) values ranging from 125 mΩ to 2000 mΩ.

Excellent commutation ruggedness

Low EMI

Broad package portfolio
Note: More Features about the Product Family can be found in the link below. You can also refer to the IPD60R210PFD7S Datasheet linked at the bottom of this page.
The CoolMoS PFD7 series supports the key trends of small and light mobile products, and energy-saving in major home appliances pushing the limits of affordable ultrahigh power-density. These devices offer high efficiency at light-load conditions at the same time they are able to fulfill EMI requirements. The Broad Portfolio makes it easy to select the right part, depending on the customer's design. For more information about the PFD7 Product Family, visit the official website of Infineon Technologies