1200V, 65mΩ SiC MOSFET in a TO-247-3L Package for Industrial and Automotive Applications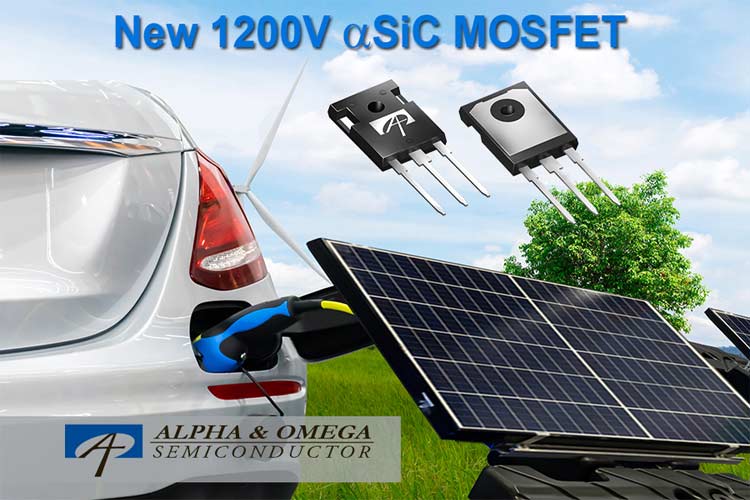 Alpha and Omega Semiconductor Limited (AOS) has introduced the new 1200V silicon carbide (SiC) αSiC MOSFET technology platform targeting the industrial and automotive market to enable high levels of efficiency and power density compared to existing silicon solutions. The first product in this platform is the AOK065V120X2, a 1200V, 65mΩ SiC MOSFET in a TO-247-3L package, which is designed to be driven with a 5V/+15V gate drive, allowing the broadest compatibility with existing high voltage IGBT and SiC gate drivers.
The new MOSFET is optimized for minimizing both AC and DC power losses through a low gate resistance (RG) design and a low increase in on-resistance (RDS, ON) over temperature to achieve the highest efficiency across a wide range of application switching frequencies and temperatures. The αSiC platform has a robust UIS capability, enhanced short circuit performance, and a high maximum operating temperature of 175°C.
The high efficiency of the SiC MOSFET can result in significantly reduced system costs and total bill-of-materials for the many industrial uses, including solar inverters, UPS systems, and EV inverter and charging systems. More technical details can be found in the datasheet linked below.