TB67B000AHG- Sine wave PWM Driver IC for Three Phase Brushless Motors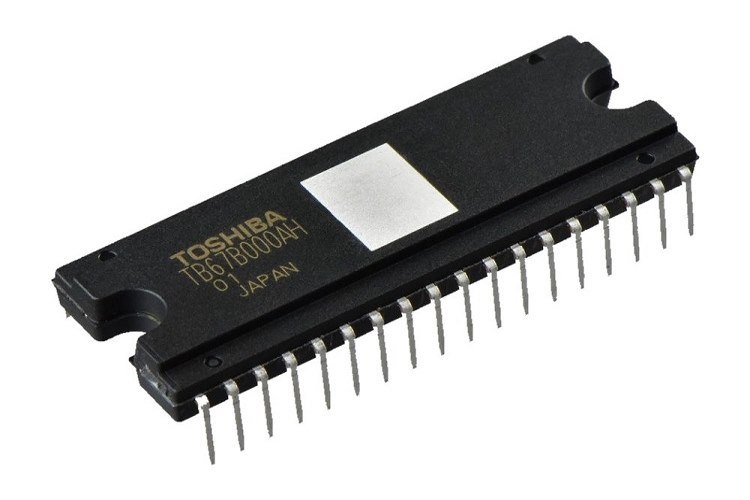 Toshiba Electronic Devices & Storage Corporation have announced the launch of "TB67B000AHG" a new three-phase brushless motor driver IC. It is an additional drive to the TB67B000 series, which realizes highly efficient brushless motor drive and noise reduction in a single package. The demand is rising in emerging economies, for high efficient three phase brushless fan motor that can reduce the energy consumption and can manage fluctuation in power voltage, these motors require higher-voltage PWM driver ICs to maintain high product reliability.
The new 600V TB67B000AHG driver IC is pin-compatible with the current 500V TB67B000HG, hence the older driver ICs can easily be replaced. Toshiba is also developing the more compact version TB67B000AFG in a small 34-Pin HSSOP package which will be available from November 2019.
Specifications
Power supply voltage: 50 to 450 V (for motor operation), 13.5 to 16.5 V (For controller)

Output current: 2A

Package: HDIP30 (Mounting area: 3.28 x 13.5mm)

PWM frequency: 14 kHz to 23 kHz

Input Voltage for rotational speed command: 2.1V to 5.4V (motor operation)
Features
The new 600V TB67B000AHG Driver is designed with greater resilience to voltage fluctuation than the 500V TB67B000HG, so comparatively it is more reliable.
The Sine-wave motor control IC and IGBT (Rating of 600V/2A) are integrated within a single package which leads to reduction in mounting area, board layout and overall cost of the system.
Use of the sine wave drive system with smooth current waveform reduces noise and vibration than the motors with a rectangular wave drive system.

It has a Built- in IGBT three phase bridge, Oscillation circuit, bootstrap diode, current limiter, thermal shutdown, undervoltage lockout, motor lock detection and a regulator circuit (5V/35mA, 5V/30mA)
The 600V TB67B000AHG can be used in home appliances such as air conditioners and air purifiers, Dehumidifiers, ceiling fans and other industrial equipments.  More technical details can be found in the datasheet linked below. ThisTB67B000AHG Driver IC is currently in production, for purchase and for samples, visit the product page from Toshiba.