ZH05 Wire-To-Board Connector Series for In-Vehicle Quality Requirements and Electric Shock Prevention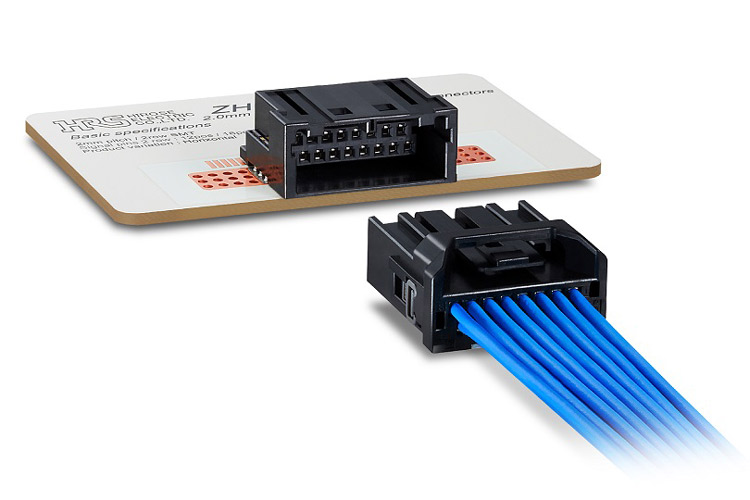 HIROSE ELECTRIC has released the wire-to-board connector "ZH05" Series, which in addition to 125℃ heat resistance and high vibration resistance, prevents short circuit due to dust adhesion and electric shock to workers. This wire-to-board connector with rod-shape can be typically used to connect the live parts that monitor the on-board battery voltage, etc. The Series is developed to fulfill both goals of in-vehicle quality and electric shock prevention.
It is a compact and narrow-width connector with 0.5mm terminal tab size, 2mm pitch. ZH05 Series features 125℃ heat resistance and a unique double-layered spring design that ensures vibration resistance and high contact reliability. It has an Electric shock prevention design in which female contacts on the board side connector are surrounded with resin.
Features
Compact and narrow width connector - 0.5mm terminal tab size, 2mm pitch

Short-circuit/electric shock prevention design contributes to enhanced safety

High heat resistance 125℃

High vibration resistance

Potting resin blockage prevention design
Applications
In-vehicle quality requirements

Industrial storage batteries