XENSIV TLE5109A16 - AMR Based Angle Sensors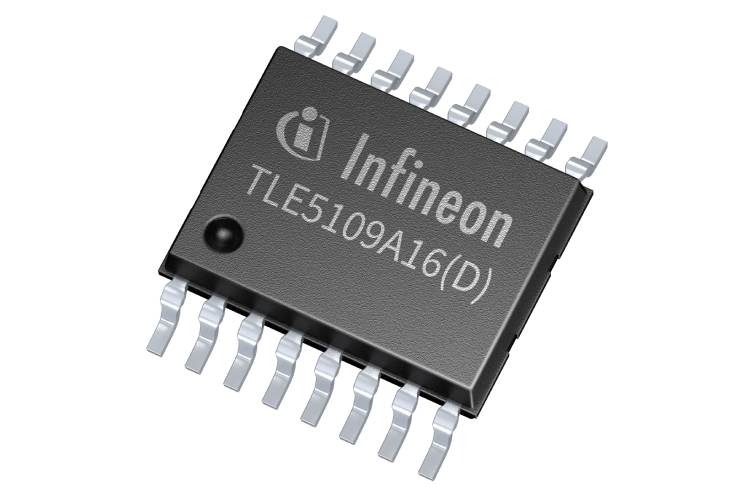 Infineon Technologies is expanding its sensor portfolio by a new family of AMR-based angle sensors. The XENSIV TLE5109A16 products are well suited for very precise, fast and yet cost-efficient angle measurement at the highest functional safety levels in automotive and industrial applications. The applications include position measurement in brushless DC motors for pumps, position measurements of valves, flaps or pedals, steering angle measurement and wipers or brakes. 
The TLE5109A16 angle sensors are designed for the angle measurement of 1800 but can also be applied for 360° measurement in motors with an even number of pole pairs. The devices are well suited for broad range of magnetic fields, starting at 10 mT reaching up to more than 500 mT. The Infineon's AMR technology helps it to achieve high accuracy, typically reaching angle error values of only 0.1°. Even at low magnetic fields between 10 and 20 mT, where the angle error significantly increases, the XENSIV TLE5109A16 products achieve angle errors as low as 0.2°. This helps in cost-efficient system solutions and allows customers to use less powerful and thus cheaper magnets.
Features 
Output amplitude optimized for circuits with 3.3 V or 5 V supply voltage
Immune to airgap variations due to MR based sensing principle
Pre-amplified output signals for differential or single-ended applications 
suitable for high-speed applications with more than 30,000 rotations per minute
The angle sensors are Automotive qualified AEC-Q100, Grade 1 so it can perform in -40°C to 125°C ambient temperature. Also the devices are RoHS compliant and comes TDSO-16 package.