XENSIV TLE4999I3 - Monolithically Integrated Linear Hall Sensor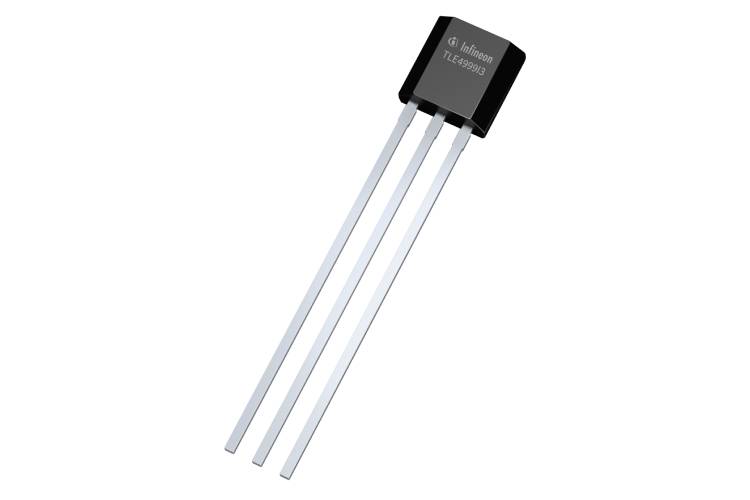 Infineon Technologies introduced a monolithically integrated linear Hall sensor which was developed entirely according to the safety standard ISO26262 for automotive applications. The XENSIV TLE4999I3 enables the development of fault-tolerant systems that have to meet the highest level of functional safety (ASIL D). The sensor is ideal for applications such as safety applications like steering torque sensing, pedal position and throttle position. Also it expands the application in Linear and angular position sensing in automotive and industrial applications with highest accuracy requirements, robust replacement of potentiometers with no mechanical abrasion, resistant to humidity, temperature, pollution and vibration. 
The TLE4999I3 features two highly accurate Hall measurement channels on one chip. A plausibility check of the two redundant channels on system level enables a high diagnostic coverage. Highest accuracy over a wide temperature range and lifetime is achieved by an integrated digital temperature- and stress-compensation. The TLE499x sensors feature PWM, SENT, SPC or ratiometric analog output to support a maximum of compatibility with various Electronic Control Unit (ECU) designs. 
The TLE4999I3 features adjustment of two magnetic ranges of ±12.5 mT and 25 mT which is a low value and allow the use of relatively small and, consequently, inexpensive magnets. The devices also features a PSI5 communication interface which is a current interface. The advantage of this interface is a low wiring effort and an excellent electromagnetic performance. The sensor can support a cable length of up to a distance of 12 m. Also the sensors are AECQ100, Grade 0 qualified and can be of thus work in temepratures up to 1500C during average operational condition. 
Features
Two highly accurate redundant Hall measurement channels (main and sub) integrated on one chip
Supply voltage 5.5 to 7 V
16bit user-configurable ID in EEPROM
3-pin leaded package for mounting in PCB-less modules
13bit output signals, protected by CRC and rolling counters
The XENSIV TLE4999I3 sensor comes in a PG-SSO-3 package and are available now on the market and from Infineon.