Ultra-Small and Low Power Consumption UWB Module for Battery Driven IoT Devices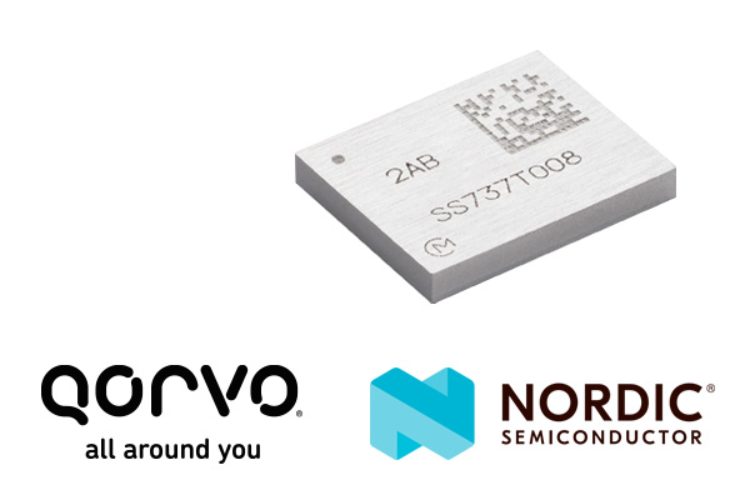 Murata has launched the small ultra-wideband (UWB) module that combines elevated levels of accuracy and reliability with low-power to ensure compact and battery-driven IoT devices operate as efficiently and cost-effectively as possible. This system-in-package module is Ideal for manufacturing engineers developing advanced products for the IoT market and incorporates three antennae – two UWB for phased difference of arrival (PDoA) functionality and one for BLE. The UWB module offers significant benefits over systems based around Wi-Fi/Bluetooth or GPS technology, the latter proving unsuitable for indoor use due to its reliance on satellite signals. Moreover, the Type 2AB module makes light work of asset tracking, indoor navigation, smart lighting, digital payments, and such location applications as proximity device finding.
The UWB module incorporating Qorvo ICs enables mounting areas to be reduced by around 75% and the resin molded surface-mounted module with built-in Nordic MCU includes improved design flexibility and reduced product development time. This Module features excellent memory (256kB RAM and 1Mb Flash), a 3-axis sensor for motion detection, a deep sleep mode of 250nA, and the ability to operate in temperatures from −40°C to 85°C and at voltages from 2.5V to 3.6V.
Features
Support Channels: Band 5 & 9

UWB Chip set: Qorvo DW3110/3120

FCC/IC/TELEC Reference Certified (Planed)

Hostless module Integrated Nordic IC / nRF52840

Integrated 3-Axis sensor for saving battery

Reference clock for UWB and MCU are embedded
Applications
Battery operated IoT devices