Ultra-Low-Power GNSS Antenna Module with Advanced Spoofing and Jamming Detection for Telematics and Automation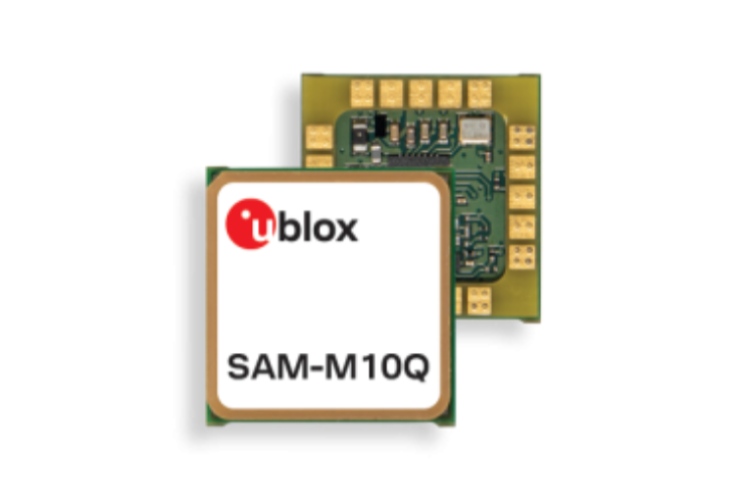 u-blox has announced the new u-blox SAM-M10Q antenna module that features an integrated antenna and offers product developers the easiest pathway to integrate u-blox M10 GNSS technology into their devices. Offering a best-in-class low-power positioning solution, this module is suitable for industrial tracking and telematics, automation and monitoring, and small UAVs. Designed as a surface-mount device, this module allows for efficient product assembly by enabling automated manufacturing processes. The antenna module's compact size (15.5 x 15.5 x 6.3 mm) and simple interface, ensure easy integration into small end devices.
At the heart of the SAM-M10Q is the ultra-low-power u-blox M10 GNSS positioning engine, offering maximum position availability with concurrent reception of all four GNSS constellations (GPS, GLONASS, Galileo, and BeiDou). As a result, users benefit from higher positioning accuracy and a faster position fix, even in weak signal environments such as urban canyons.
This module's integrated wide-band antenna along with its SAW filter and low-noise amplifier (LNA) architecture deliver proven superior out-of-band jamming immunity, providing robust performance when located near a cellular modem. Moreover, pin-to-pin compatibility with the u-blox's previous antenna module, the SAM-M8Q, makes it easy for existing customers to upgrade their products to benefit from the advanced u-blox M10 GNSS technology.
Features
Simple design-in with no RF expertise required

Less than 38 mW power consumption without compromising GNSS performance

Maximum position availability with 4 concurrent GNSS reception

Advanced spoofing and jamming detection

Pin-compatible with previous SAM-M8Q
Applications
Industrial tracking

Telematics

Automation and monitoring

Small UAVs