Ultra-Low Noise Voltage Regulator with High PSRR for In-Vehicle Camera System and High Precision Sensing System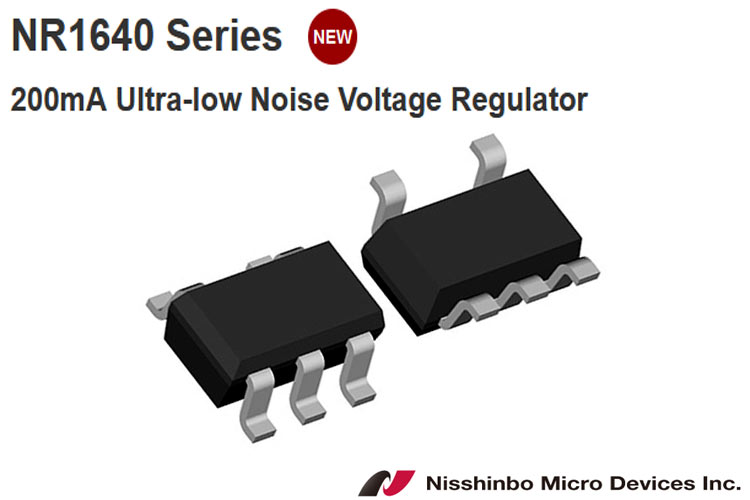 Nisshinbo Micro Devices Inc. has launched an ultra-low noise, high PSRR voltage regulator NR1640 that features 200 mA output current and 5.5 V maximum input voltage. This new regulator with noise characteristics of 6 μVrms and high ripple rejection of 80 dB or more is ideal for high precision sensing systems and in-vehicle camera systems. Moreover, it features an auto discharge function option that will contribute to make the output shutdown fast to discharge output capacitance with internal discharge FET.
Features
Input Voltage Range (Maximum Rating): 2.7 V to 5.5 V (6.5 V)

Operating Temperature Range: −40°C to 125°C

Output Voltage Range: 2.5 V to 4.8 V

Output Current: 200 mA

Quiescent Current: Typ.350 µA

Output Noise Voltage: Typ.6 µVrms (IOUT = 100 mA)

Thermal Shutdown Function: Typ.165°C

Slope of Output Voltage at Start-up: 55 / 110 / 220 / 440 µs/V
Applications
Industrial equipment which requires noise immunity such as FA and smart meter.

Equipment used under high-temperature conditions such as surveillance camera and vending machine.

Equipment accompanied by self-heating such as motor and lighting.