Three-In-One Soil Sensors with 9 Extra-Sensitive Electrodes Help Maximize Crop Yield and Quality in Smart Agriculture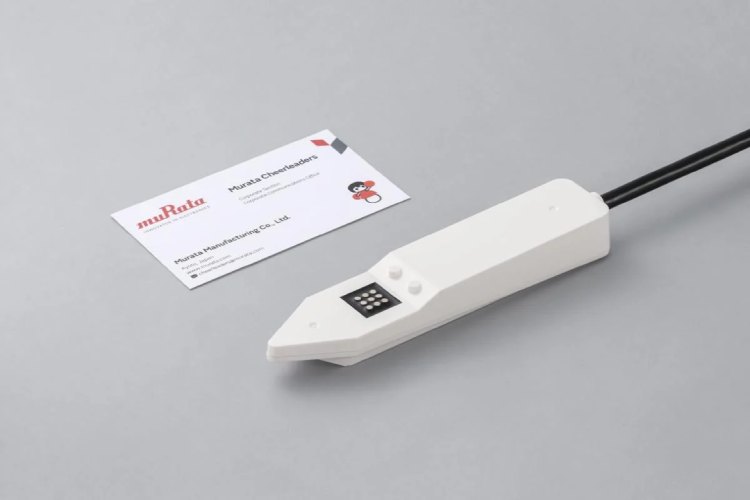 Murata has introduced a new highly accurate three-in-one soil sensor that is designed for data-driven sustainable agriculture. By simultaneously monitoring the electrical conductivity (EC), water content, and temperature of the soil, this sensor enables farmers to maximize the yield and quality of crops while minimizing resources such as water and fertilizers.
The soil sensor contains a grid of 9 extra-sensitive electrodes that provide consistent measurements of the soil's EC. These electrodes help to measure and compare the EC of pore water, which is the water in between the soil particles, to the volume of the soil's natural nutrients and added fertilizers. These EC measurements are not affected by soil moisture content, thereby eliminating uncertainty in the soil and contributing to improving crop quality and yield by optimizing fertilizers.
Protected to IP68 equivalent for dust and water, including rust proofing for use in harsh environments, these high-performing and energy-efficient soil sensors can run on three AA batteries for over half a year if the measurement interval is once every 30 minutes. The multi-interface sensors also support UART, RS232E, RS485, SDI-12, and RS485 MODBUS, making them compatible with existing crop management systems.
Key Features
Resists impact of chloride ions and temperature extremes

Multiple electrodes for higher precision, pore water EC measurement

IP68 equivalent, embedded sensing elements protected by the package

Low-voltage, low-electricity consumption
Applications
Monitoring soil temperature, water content, and fertilizer content over the long term in agriculture

Controlling irrigation systems in agriculture

Monitoring water quality in rivers, lakes, and marshes over the long term

Controlling water quality in aquaculture ponds

Studying soil/water quality