TB9045FNG – System Power IC with Multiple Outputs for Automotive Applications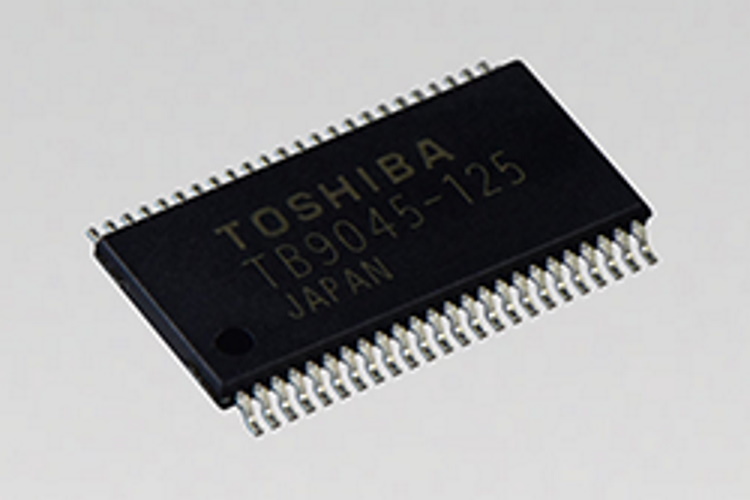 Toshiba has launched a series of System Power IC called "TB9045FNG" which would be available in 4 versions. These versions differ by their output voltages, 1.1V (TB9045FNG-110), 1.2V (TB9045FNG-120), 1.25V (TB9045FNG-125) and 1.5V (TB9045FNG-150). Each version has common built-in features like Buck-Boost converter, Buck Converter, diagnostic circuit, 4 series power supply circuits, WatchDog Timer, fault monitoring system, selectable operations for failure detection, etc. These features are suitable to be used in Automobile applications, powering MCU, etc.
Features of TB9045FNG Power IC:
Operating Voltage range is from 2.7V to 18V

Output voltage

TB9045FNG-110: 1.1V (typ.)

TB9045FNG-120: 1.2V (Typ.)

TB9045FNG-125: 1.25V (Typ.)

TB9045FNG-150: 1.5V (Typ.)
Output Current Capacitance: 400mA current capacitance (single circuit): 5.0V±0.1V (typ.), 100mA current capacitance (3 circuits): 5.0V ±20mV (typ.), 800mA current capacitance (single circuit):

Operating temperature : -40 to 150C

Failure Detections: Low-Voltage, High-Voltage, LV/HV for series power supply (5v), Over Heat, Oscillatior frequency monitoring and watchdog timer detection Circuit.

Watchdog Control: Operation or Stop mode is controlled by Watchdog timer select pin (WS pin)

Package : HTSSOP48-P-300-0.50(6.1mm×12.5mm×1.0mm)
Note: For more technical details on the TB9045FNG-110 product can be found in the datasheet linked below.
 The new IC integrates various failure detection functions, such as high-voltage and low-voltage detection, overheat detection, and frequency monitoring of power supply circuit, to monitor against the IC's own failure, and a watchdog timer to monitor failure detection of the external microcontroller. An initial diagnosis circuit to detect latent faults in the failure detection circuits is also incorporated to secure higher functional safety. Along with these features, the IC consists of 4 series of power supply circuits of constant 5V output. The current capacity is of 400mA (Single circuit) and 100mA (three circuits) for sensors and other interfaces.   The company has scheduled to start mass production this month. For more details on the product visit the product page official website.