Sterling-LWB5+ USB Adapter for Reliable Connectivity in Harsh Industrial IoT Applications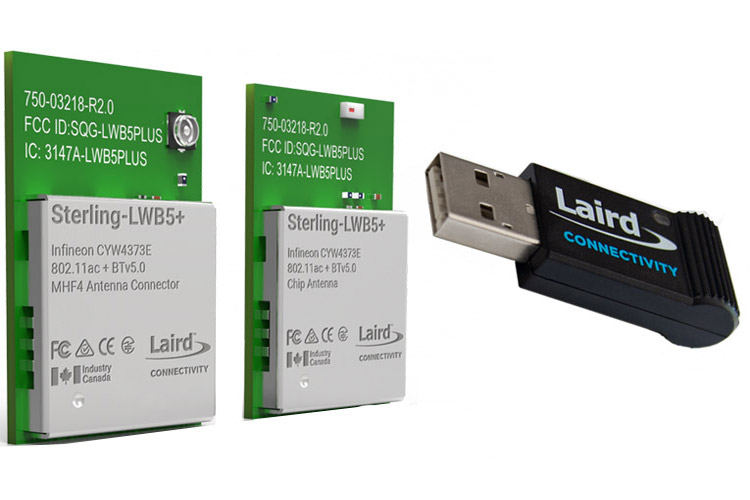 Laird Connectivity has expanded the Sterling-LWB5+ module family by introducing a new Sterling-LWB5+ packaged USB adapter which is designed to meet the demands of medical and industrial IoT connectivity. The new Sterling-LWB5+ USB Adapter is one secure, high-performance solution that provides easy integration with any Linux-based system offering an existing USB-A connection. Based on the Infineon CYW4373E chipset, this new adapter is housed in a compact, rugged enclosure measuring 12mm x 17mm and is purpose-built for IIoT connectivity through a secure, reliable, and robust feature set. The new adapter is ideal for harsh industrial IoT application areas including rugged handheld devices, industrial IoT connectivity, industrial printer, and battery-powered medical devices. 
The device comes with a rich feature-set including 802.11ac Wi-Fi and dual-mode Bluetooth and supports over the full industrial operating temperature range. With an integrated PA (power amplifier), LNA (low-noise amplifier), and antenna, this new module ensures reliable connectivity even in harsh RF environments. Moreover, it supports the latest WPA3 security standards and will be globally certified to reduce customers' barriers to entry. Certifications include FCC, ISED, EU, Giteki, and RCM.
Features
Chip antenna or MHF4 connector

Solderable module or M.2 E-key Module

Integrated coexistence

Infineon (Cypress) CYW4373E chipset

FCC, ISED, EU, MIC, AS-NZS Certification

Wi-Fi 5 (802.11ac) Bluetooth 5.2 Low Energy connectivity

Packed in compact 12 mm x 17 mm enclosure

Integrated power amplifier and low noise amplifier
Applications
Industrial IoT connectivity

Industrial printer

Battery-powered medical devices