Stable and Highly Reliable SiT5008 TCXO for Low-Power Consumption in Connected Consumer and IoT Devices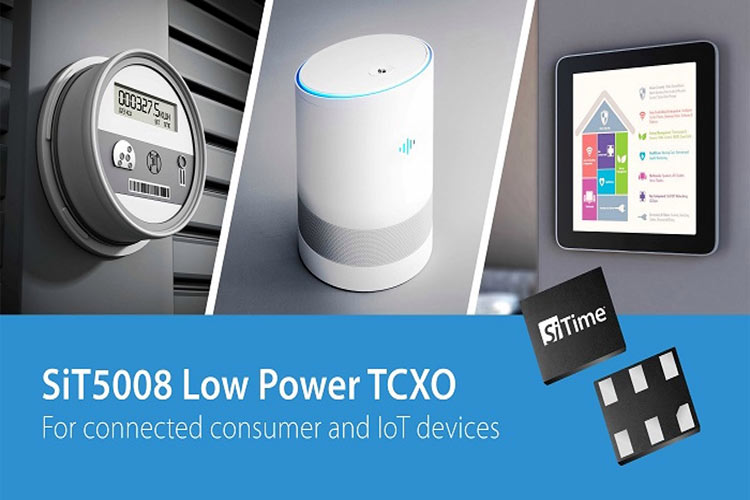 SiTime Corporation has introduced SiT5008, a temperature-compensated silicon MEMS (micro-electromechanical system) oscillator (TCXO) that offers higher reliability and industry-best vibration and shock environmental resilience. As an ideal choice for connected consumer and IoT devices, the SiT5008 can be used in Internet-connected audio-video, over-the-top streaming devices, industrial smart meters, and other devices that use low power wireless connectivity.
The SiT5008 is pin-compatible with the traditional quartz TCXOs hence it can offer ±2 ppm stability and low-power consumption and 100% drop-in replacement without any redesign or layout changes.
Features of SiT5008 TCXO
Any frequency between 10 MHz and 60 MHz accurate to 6 decimals

±2 ppm to ±10 ppm frequency stability

Operating temperature from -40 to +85°C

Low power consumption of 3.5 mA typical at 1.8 V

Standby mode for longer battery life

LVCMOS output

Industry-standard 2.5 x 2.0 mm x mm package, 100% pin-compatible with quartz devices

RoHS and REACH compliant, Pb-free, Halogen-free, and Antimony-free
Note: More technical information can be found on the product page of SiT5008 TCXO.