SLF3S-0600F – Bidirectional Liquid Flow Sensor Provides Low Flow Rate Measurements up to ±2000 µl/min for Diagnostics and Analytical Instruments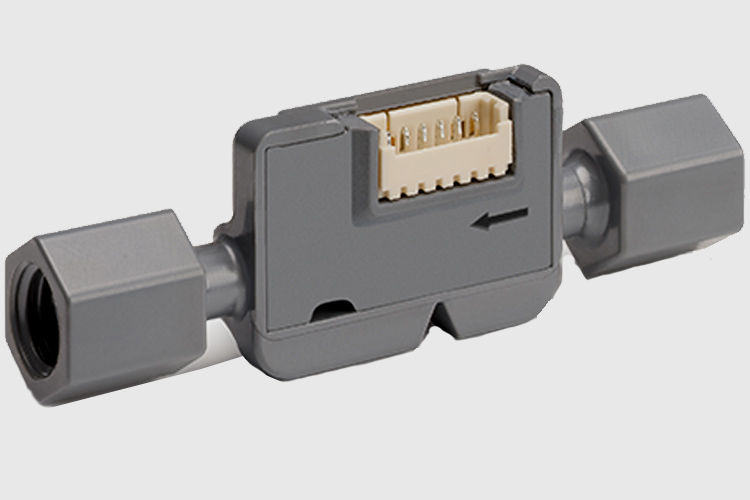 The Sensirion has introduced the new bidirectional liquid flow sensor (SLF3S-0600F) that provides maximum safety, stability, and reliability in the fields of diagnostics, analytical instruments, and life sciences. This new addition to the SLF3x series can be used for monitoring the entire system operation and detecting common failure modes for a wide range of applications.
The SLF3x series is designed based on CMOSens Technology and optimizes the cost by simplifying the design without sacrificing the easy fluidic, electrical, and mechanical connections. The devices can measure very low flow rates bidirectionally up to ±2000 µl/min and come with a straight and unobstructed flow channel with no moving parts. It also offers excellent chemical resistance and media compatibility.
The SLF3x series can be used in a variety of applications such as failure detection and volume confirmation for diagnostics, cell analysis, and analytical instruments; process control and monitoring for coating, additive, and reagent dispensing systems.
Features of SLF3x Series of Liquid Flow Sensors
Highly integrated:

Linearized, temperature-compensated, and fully calibrated digital output signal (I2C) from a single chip

Calibrated for water and IPA up to ± 40 ml /min (SLF3S-1300F) or ± 2000 µl/min (SLF3S-0600F)

Turn down ratio 200: 1 or better

High-speed measurement:

Response time below 20 ms

Bidirectional measurement and real-time failure detection

Easy fluidic and electrical integration via ¼″-28 flat-bottom ports and a standard connector

Straight, unobstructed flow channel without moving parts

Media isolated sensing principle: no direct sensor contact with the fluid

Compact and light-weight form factor

Chemically resistant wetted materials
Note: More technical information can be found in the SLF3S-0600F Datasheet linked at the bottom of this page and on the SLF3x Series product page.