SCHA63T 6-DOF XYZ-axis Gyroscope and XYZ-axis Accelerometer for Industrial Applications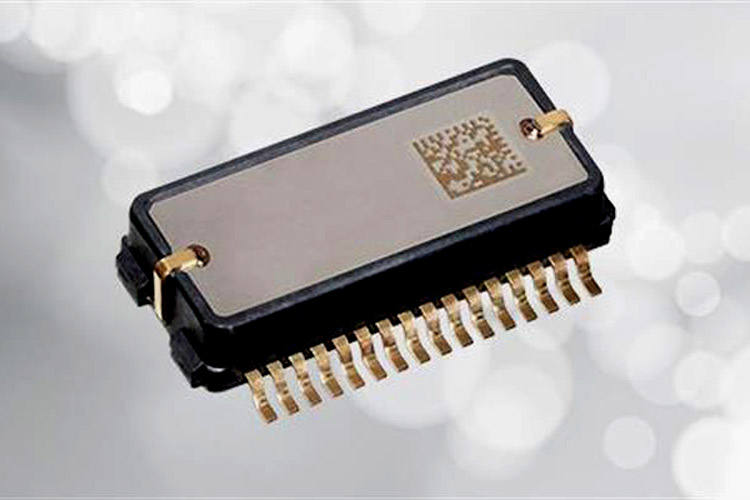 Murata has introduced a new MEMS (Micro-Electro-Mechanical Systems) 6DoF (Six Degrees of Freedom) inertial sensor, SCHA63T for advanced driver/operator assistance systems, autonomous Off-Highway vehicles, dynamic inclination sensing, and GNSS positioning support. This new sensor from the company delivers the highest performance available on the component level in key parameters like bias stability and noise.
The calibrated orthogonality of all measurement axes enables customers and system integrators to skip costly and performance-critical processes. The SHCA63T sensor includes several advanced self-diagnostic features and can achieve full compliance with ASIL-D (Automotive Safety Integrity Level). It can enable centimeter-level accuracy in machine dynamics and position sensing and can assist in ensuring safe, robust, and verified designs. Additionally, the sensor ensures that the operation doesn't stop during high mechanical shock and vibration.
Moreover, the SCHA63T sensor features extensive failsafe functions and error bits for diagnostics for internal reference signal monitoring, checksum techniques for verifying communication, and signal saturation/over-range detection. Continuously operating the self-test function that monitors the sensor during the measurement is the unique diagnostic feature of this 3-axis accelerometer. This patented self-test function helps in verifying the proper operation of the entire signal chain from MEMS sensor element movement to signal conditioning circuitry for every measurement cycle. The design support documentation available with the SHCA63T sensor enables customers to follow a cost-effective, robust, and fast design process.
Features of SHCA63T Sensor
Cross-axis calibration enables better than 0.14° orthogonality error

Excellent vibration robustness

Extensive self-diagnostics

Can be used in safety-critical applications

User-selectable filter settings of 13/20/46/300 Hz
Note: More technical information can be found in the SHCA63T Sensor datasheet linked at the bottom of this page and on the SHCA63T Sensor product page.