Programmable Power Management IC with Various Protection Functions Optimized for Automotive Applications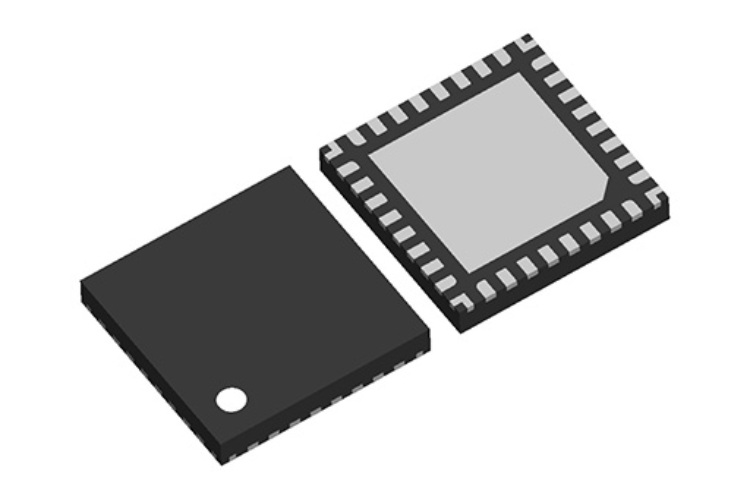 Nisshinbo Micro Devices Inc has introduced the new RN5T5611 power management IC (PMIC) that provides two high-efficiency step-down DC/DC converters, a low-noise regulator, an interrupt controller (INTC), and an I2C-bus interface. Designed for automotive applications, this IC provides various protection functions, and power-supply start and stop sequences can be customized to meet user system. This IC features an input voltage range of 3.0 V to 5.5V and an operating temperature range of –40°C to 125°C.
Features
Input Voltage Range (Maximum Ratings): 3.0 V to 5.5V(1) (6.5V)

Operating Temperature Range: –40°C to 125°C

High Efficiency Step-down DCDC Converters (REG1,2)

Low Drop Voltage Regulator (REG3: Low Output Noise)

I2C-bus Interface: 1MHz and 400kHz

Window Voltage Detector for Internal DCDC (REG1,2)

UVLO (Under Voltage Lock Out)

Soft-start Circuit

Auto-discharge

Switching Phase Shift (DCDC)

Flexible Setting (Output/Sequence/REG's Reaction to Errors)

Status Monitoring by Built-in Registers

Error Output by Interrupt Signal

Forced Power Off by HRSTB pin

Thermal Shutdown: Tj = 165°C
Applications
ADAS including Front sensing system, Camera monitoring system, Surround view, etc.