New Power Bipolar Transistors from MJD Series with Fast Switching Speeds and High Reliability Performance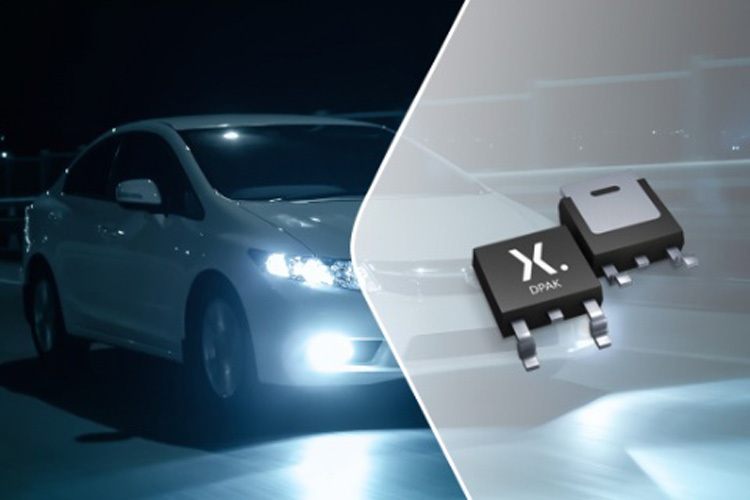 Nexperia has extended its thermally and electrically advantageous Transistors portfolio with nine new power bipolar transistors from MJD Series. The new MJD series bipolar transistors are rated at 2A 50V (MJD2873/-Q), 3A 100V (MJD31CH-Q), 4A 45V (MJD148/-Q), and 6A 100V (MJD41C /-Q and MJD42C /-Q) and offer DPAK package reliability performance, with an industry-standard footprint. These Devices suit a wide range of applications such as LED automotive lighting, backlight dimming in LCD displays, linear voltage regulators, relay replacement, motor drives, and MOSFET drivers.
These devices feature high energy efficiency due to less heat generation and high thermal power dissipation capability. These are automotive-qualified AEC-Q101 devices with low collector emitter saturation voltage and fast switching speeds. Moreover, the new MJD series parts are pin-to-pin compatible with other MJD devices, and also offers significant reliability benefits.
Features
High thermal power dissipation capability

High energy efficiency due to less heat generation

Electrically similar to popular MJD series

Low collector emitter saturation voltage

Fast switching speeds
Applications
Power management

Load switch

Linear mode voltage regulator

Constant current drive backlighting application

Motor drive

Relay replacement
Availability
MJD series is now available in a power DPAK, TO-252 (SOT428C) Surface-Mounted Device (SMD) plastic package.