New MCU Portfolio with Latest Technology Optimized for Motor Control Applications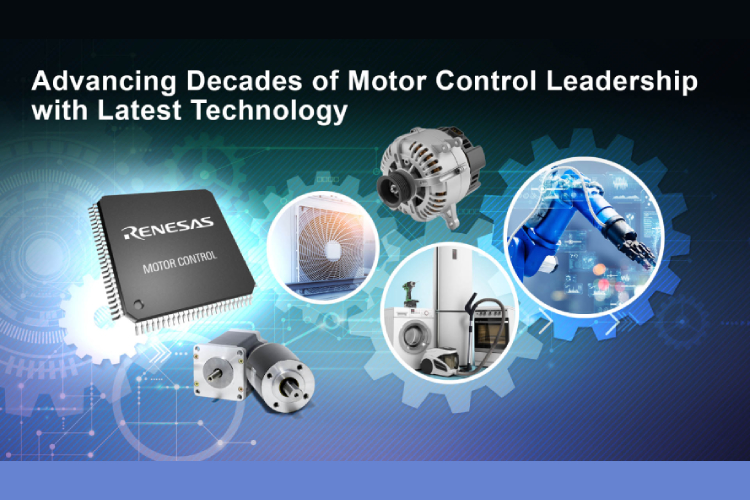 Renesas Electronics Corporation has introduced three new MCU groups targeting motor control applications. These new MCUs add to the industry's leading motor control portfolio, including multiple MCU and MPU families, analog and power solutions, sensors, communications devices, signal conditioners and more. These new MCU groups are from its RA Family of Arm Cortex-M devices.
The RA4T1 Group delivers 100 MHz performance with up to 256KB of flash and 40KB SRAM. The new RA6T3 Group offers 200 MHz operating frequency and provides 256KB of flash and 40KB SRAM. Both new groups offer an impressive array of features and functions specifically for motor control applications, including trigonometric function units (TFUs) for acceleration, advanced ADC with integrated PGA, as well as a wide choice of communication interfaces including CAN FD. The new parts are supported by the Renesas Flexible Software Package (FSP) for easy porting of designs from other RA family devices.
Renesas is also delivering new RX26T Group MCUs from the RX family operating at 120 MHz with up to 512KB of flash memory and 64KB SRAM. They support 5V power supplies, delivering high noise immunity and control accuracy. They also provide TFUs, on-chip timing, and interrupt control. Customers of the popular RX24T MCUs can easily scale designs to the new RX26T products to take advantage of existing design software while realizing performance and control efficiency improvements.