New BNC RF Connectors with Bayonet-Style Mating Interface deliver Superior Performance and allow for Quick Connect and Disconnect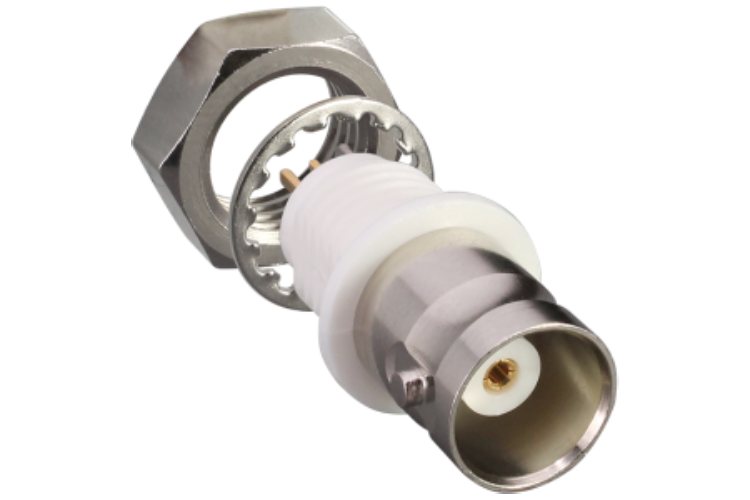 Linx Technologies has introduced a new series of BNC RF connectors that deliver superior performance and allow for quick connect and disconnect. These new connectors with compact size and convenient bayonet-style (push-twist) mating interface are suitable for a wide range of applications, including audio/video, broadcasting, test equipment, surveillance, ethernet, and industrial, commercial, and enterprise applications.
These new connectors are available in a variety of types and configurations, including two PCB through-hole connectors designed for reflow-solder mounting directly to a printed circuit board, and one panel-mount bulkhead connector which includes a washer and hex nut for installation. 
These new connectors are now available and meet RoHS lead-free standards. In addition, these connectors are tested to meet requirements for corrosion resistance, vibration, mechanical and thermal shock.