New 5G Phantom Antenna Series Delivers Global Cellular Coverage and High Efficiency for IoT Applications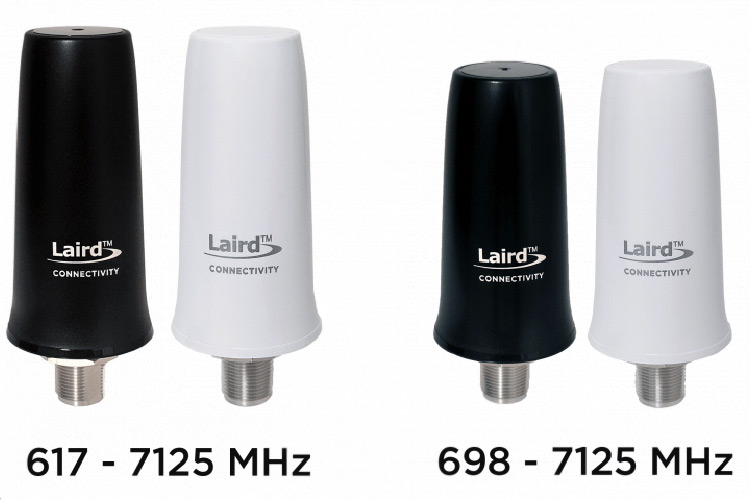 Laird Connectivity has launched new 5G Phantom antennas that offer high levels of average efficiency, over 80%, and gain up to 6.0dBi in an IP67-rated, compact form factor of just 84 x 45mm. This new series of the on-ground plane and off-ground plane antennas cover either 617-7125 MHz or 698-7125 MHz versions and provides global cellular coverage of many current 4G and 5G frequencies, even for regions that utilize the lower 600 MHz frequencies. These new antennas can be widely used in applications such as utilities, vehicular, public safety, and other IoT installations.
Moreover, these new antennas also have the benefit of future-proof coverage of the CBRS, C-Band, and unlicensed 5GHz and 6GHz frequencies which are either starting to come into use or are planned for future rollout.
Features
Available in 617-7125 MHz and 698-7125 MHz variants

Optimal gain directed at just above the horizon for superior connectivity with exceptional efficiency levels

Minimum Gain Ripple

Uniform azimuth patterns reduce the chance of signal drop out

Tamper-resistant and highly durable with IP67-rated enclosure and UL 94 flammability rating
Applications
Vehicular

Public safety

IoT installations