LPS22HH – MEMS Pressure sensor from STMicroelectronics for high accuracy measurement and easy calibration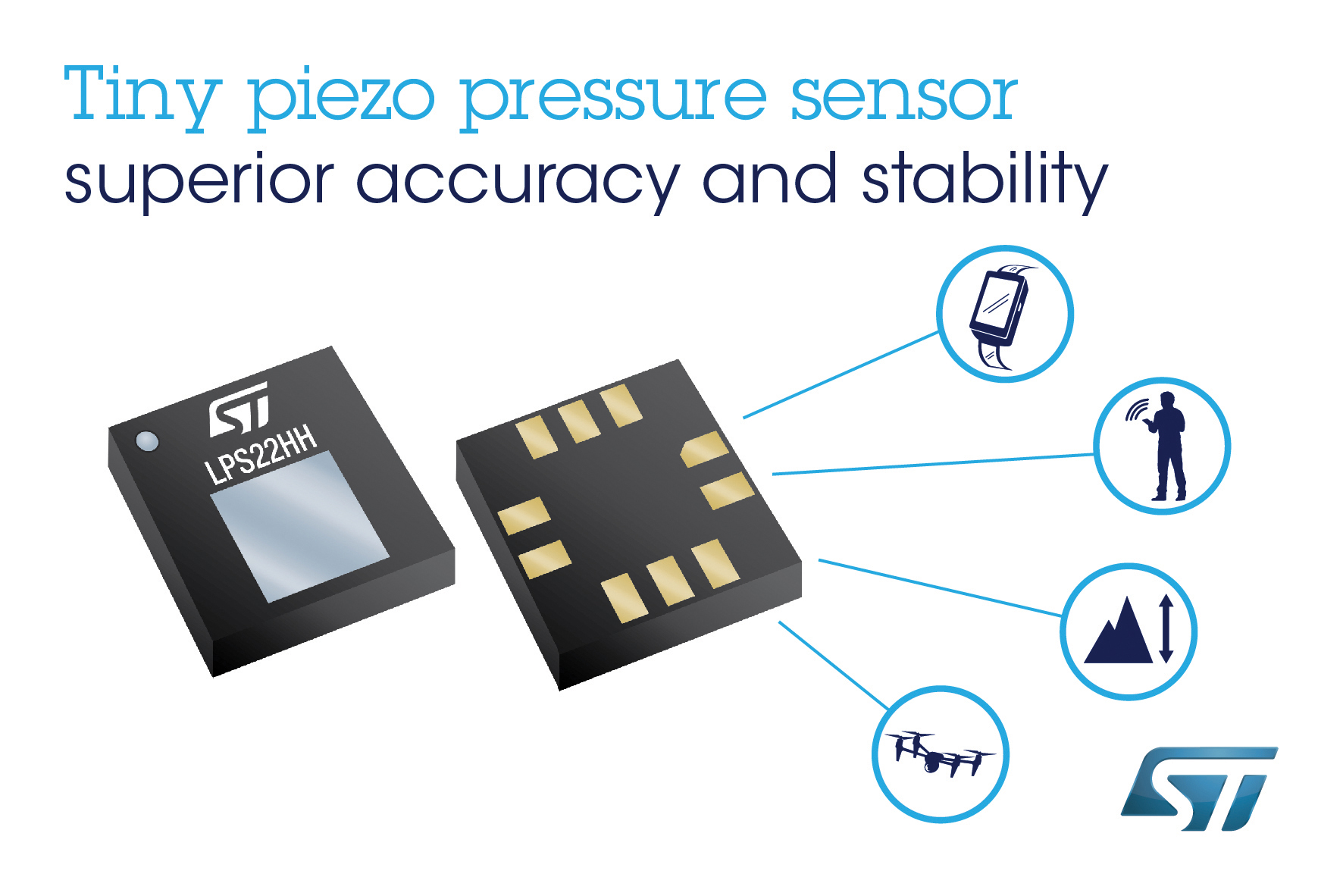 The LPS22H MEMS piezoelectric absolute pressure sensor from STMicroelectronics claims that it requires no one-point Calibration (OPC) to get the device running. That is the sensor can be directly soldered and made to work with high accuracy as such, this increases the throughput and efficiency during the manufacturing process. With a very low pressure noise equivalent (about 5cm) and superior accuracy this device can be used for collision avoidance or indoor navigation which makes it suitable for drones, unmanned vehicles, smart phones, sport watches etc.  
The sensor comes in a small package of only 2mm x 2mm x 0.73mm in dimensions with 10-leads. Irrespective of the size the sensor packs in dozens of features like built-in temperature compensation, 0.9uA power-down mode and 4uA-1Hz low active power mode. It also supports various communication protocols like I2C, SPI and 2-wire (I3C) for flexible digital connectivity. The sensor also has a built-in 128-bit FIFO for storing sensor data to minimize host intervention.
The LPS22HH is currently in production now and is priced at $1.55 for 1000 pieces. You can visit the STMicroelectronics page if you are interested in getting one.