Low-Power Vibration Analog VA1200 Piezoelectric Voice Accelerometer for High Fidelity Voice Pickup in Small Hearable Devices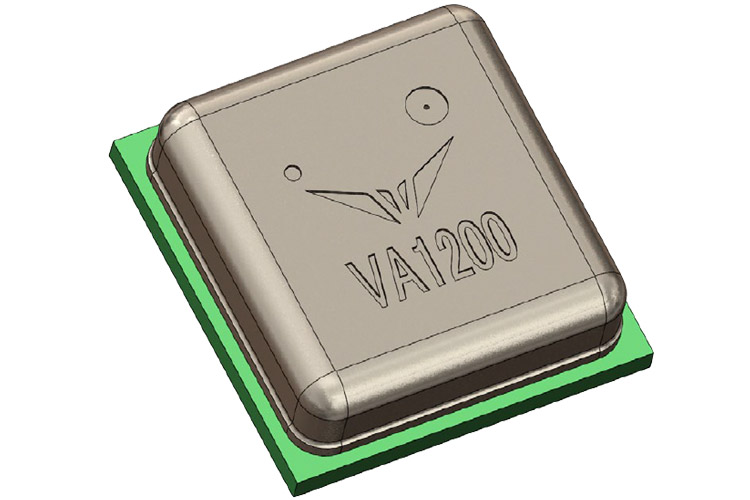 Vesper has introduced the VA1200, a disruptive, low-power vibration analog piezoelectric voice accelerometer (also known as bone conduction sensor) that enables high-fidelity Voice Pickup (VPU) in TWS applications. The device offers the best combination of low power, low cost, and high performance in a tiny 2.90×2.76×0.9mm3 package. The small size of VA1200 saves a lot of space and reduces design complexity, hence they can be easily integrated into in-ear hearable products.
The device picks up the vibrations of the user's voice through the skull and filters the background noises such as wind noise, music, subway noise, and crowd noise. The VA1200 is designed based on Vesper's patented piezoelectric MEMS transducer technology, hence it is immune to ambient sounds, and only picks up the user's voice offering leading quality, robustness, and performance. The VA1200 can be used in Earbuds, TWS (True Wireless Stereo), VR (Virtual Reality), AR (Augmented Reality), smart-frames, and smart-glasses.
Features of VA1200 Piezoelectric Voice Accelerometer
Provides superior background and wind noise reduction

Small Footprint–2.9mm x 2.76 mm x 0.9mm

Single-Ended Analog Output

High-Frequency Bandwidth for user voice pickup

High immunity to acoustic sound

Mechanical Robustness

Easy to integrate

Scalable for Combo Sensors
Note: More technical information can be found in the VA1200 Datasheet linked at the bottom of this page and on the product page of VA1200 Piezoelectric Voice Accelerometer.