L9963 – Battery Management System Chip with High Sensing Accuracy and Temperature Monitoring for Electric Vehicle Battery Packs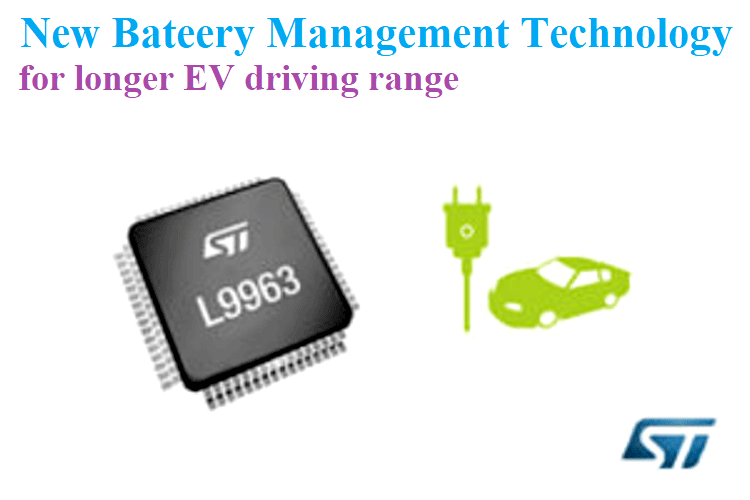 STMicroelectronics has introduced the L9963 BMS controller, a new battery management technology that can increase the reliability, safety, driving range, and cost-effectiveness of electric vehicles (EVs). The L9963 was introduced to match the demands of the EV industry with its feature of the industry's best voltage accuracy for the longer driving range and battery life with extra temperature-monitoring inputs for enhanced safety.
Features of L9963 Battery Management System Chip
Operating Voltage: 1.7V-4.7V

Voltage accuracy better than 2mV

Eliminates cell-synchronization delays

Can monitor up to 7 external temperature sensors

Integrates a fully redundant cell-measurement path that enhances safety and provides support for a 'limp home' mode

Allows hotplugging without the external Zener diodes

With a serial peripheral interface (SPI), the L9963 features a 2.66Mbps vertical communication interface for high-speed communication
Note: More technical details about the L9963 Battery management system chip can be found in the databrief linked at the bottom of this page.
The L9963 chip can be used to monitor groups of cells in the battery stack, managed by a host microcontroller (MCU) such as ST's SPC5 high-performance, safety-critical automotive-qualified MCUs. For more information about L9963, visit the official website of STMicroelectronics.