Intel RealSense L515 Camera with Integrated Semtech Optical Chips to Enable High-Resolution LiDAR Depth Technology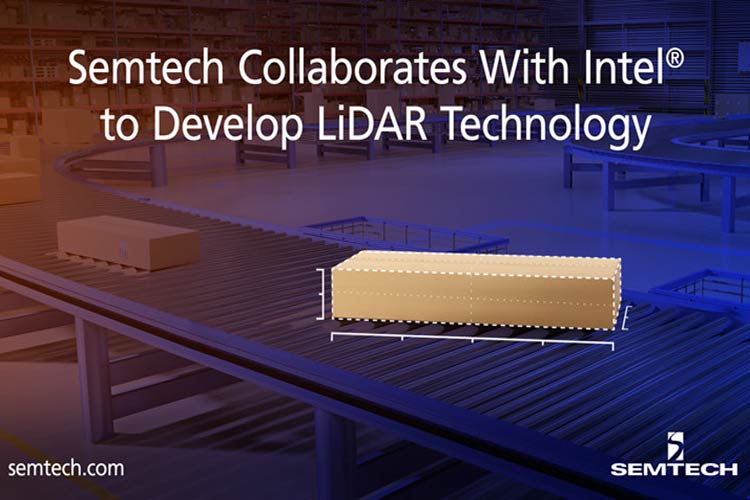 Semtech Corporation in collaboration with Intel has developed optical semiconductor platforms for Light Detection and Ranging (LiDAR). For developing a market-leading power-efficient, high-resolution consumer LiDAR, Semtech's advanced laser drivers and programmable trans-impedance amplifiers (TIAs) are integrated into Intel RealSense LiDAR Camera L515. 
The new collaborated solution allows the L515 camera to work in very low signal-to-noise ratio (SNR) environments. The low Input-Referred Noise (IRN) feature of the TIA allows the L515 to be a power-efficient, high accuracy LiDAR system at a very high resolution of up to 23 million depth points per second.
By leveraging Semtech TIA's high bandwidth, the L515 is now capable of delivering high-precision depth and less than 16mm error at max operating range. The L515 can detect small objects as small as 7mm diameter 1m away when it is coupled with high-frequency laser modulation.
Features of L515 LiDAR
Depth Capture from 0.25 to 9m
2MP RGB Camera
Inertial Measurement Unit (IMU) 
Up to 30FPS Depth at 1024x768 (XGA) 
Up to 30FPS Color at 1920x1080 (FHD) 
Class 1 Laser Compliant 
Device Accuracy Health
Note: More technical information can be found in the L515 Datasheet linked at the bottom of this page and on the product page of Intel Real Sense LiDAR Camera L515.