IHDM1008BC-3A – Automotive Grade 150A Iron Alloy Core Inductor For Low Power Loss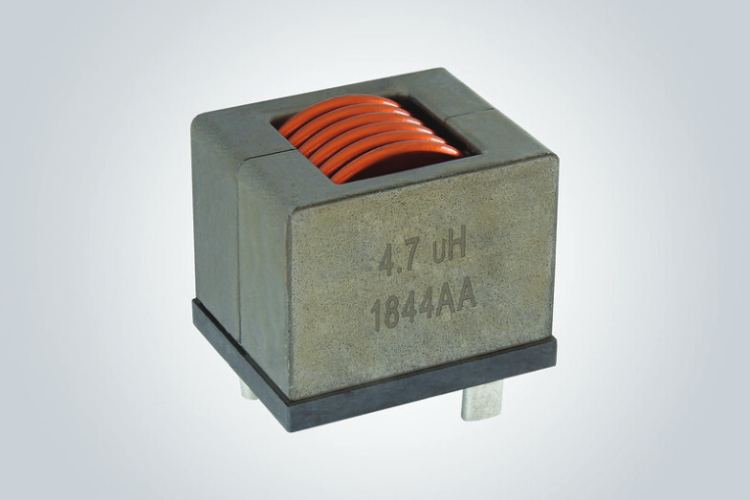 Vishay Intertechnology's new IHDM Automotive Grade edge Wound through-hole inductor features powdered iron alloy core with a rated current up to 150A for automotive applications. The IHDM-1008BC-3A can deliver stable inductance and saturation over the operating temperature range from -40 °C to +180 °C with low power losses and excellent heat dissipation. Comparatively, the IHDM-1008BC-3A offers 30% higher rated current and 30% higher saturation current than the other ferrite based solutions at + 125°C and above.
The soft saturation of the IHDM-1008BC- 3A provides a predictable inductance decrease with increasing current with stable inductance across the operating temperature. The new inductor is ideal for high current, high-temperature power applications that include DC/DC converters, inverters, and filters for motor and switching noise suppression in hybrid, full-electric, and hydrogen fuel cell vehicles.
Features of IHDM-1008BC-3A
Operating voltage:350V
Inductance: 1.2 to 4.7µH
DC Resistance: 0.25 to 0.86mΩ (typ),  0.30 to 0.95mΩ (max)
Heat rating current: 45 to 80A
Saturation Current: 50 to 110A / 70 to 15 A
Minimize losses and improves rated current performance
SRF: 15 to 90 MHz
Reduced temperature rise
RoHS-compliant, halogen-free and Vishay Green
The IHDM-1008BC-3A's standard through-hole mounting terminals are stripped and hot-dip tinned to reduce the risk of tin whisker growth, but Vishay can customize the device's mounting method, and performance, upon request. Options include bare copper, surface-mount, and press fit.
More Technical details about the IHDM-1008BC-3A can be found in the datasheet linked at the bottom of this page.