High Voltage, Low Current Consumption LDO Regulators Help to Lower Equipment Stand-By Power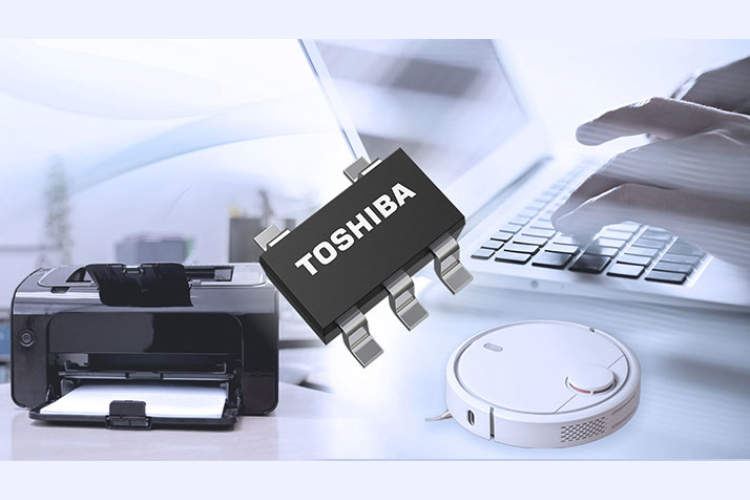 Toshiba Electronic Devices & Storage Corporation has launched the new TCR1HF series of LDO regulators that deliver high voltages, a wide input voltage range, and the industry's lowest stand-by current consumption. The first three products in the new series, TCR1HF18B, TCR1HF33B, and TCR1HF50B, offer output voltages of 1.8V, 3.3V, and 5.0V, respectively and support a wide input voltage range of 4V to 36V, which allows them to connect to the 4V to 20V power supply used for USB PD, and to 24V power supply. 
These devices feature a stand-by current consumption of 1uA (typ.), allowing electronic equipment to maintain stand-by operation with very low power consumption. A fast load transient response of -60mV/+50mV (typ.) ensures they deliver stable output voltage during the sudden change in current when a product transitions from stand-by to an operating state.
Features
Wide range input voltage: VIN=4V to 36V

Low current consumption: IBON=1μA (typ.)

Maximum output current rating: IOUT=150mA

Fast load transient response: ⊿VOUT= -60mV/+50mV (typ.) (IOUT=0mA ⇔ 10mA)

General-purpose package  SOT-25 (SMV)
Applications
Consumer / Personal equipment (Mobile, Note-PC, Home Appliances, etc.)

Industrial equipment