High-Performance Off-the-Shelf SFC5500 Mass Flow Controllers for Medical and Industrial Applications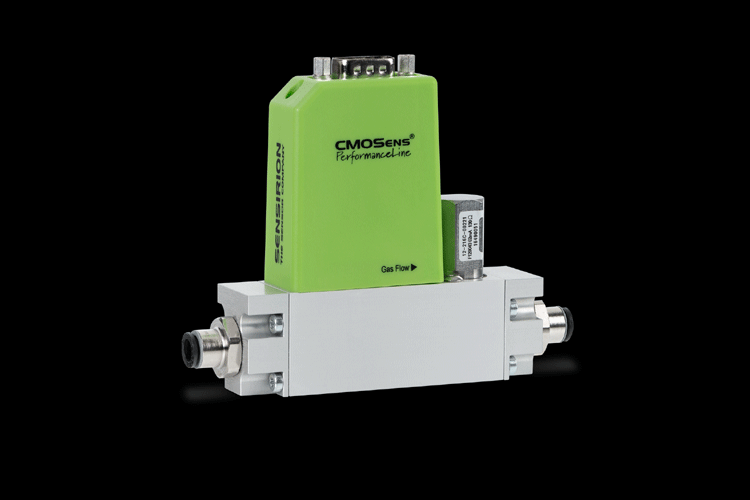 Sensirion has released a new SFC5500 mass flow controller series for medical, analytical, and industrial applications. These high-performance controllers are calibrated for multiple gasses and come with push-in fittings that can be changed easily.
SFC5500 series can cover multiple flow ranges of a traditional mass flow controller in a single device. The multi-gas calibration and exchangeable fittings are the standalone features of the controllers. Offering the same top performance as their predecessor-SFC5400, these controllers are suited for a broad range of applications where high accuracy, highest speed, and widest dynamic range are needed.
The devices combine high-precision sensor elements with state-of-the-art signal processing on a single chip to provide an accurately calibrated and temperature compensated signal. These highly configurable controllers come in various standard pre-configured variants and are available worldwide through Sensirion's distribution network.  
Features of SFC5500 Mass Flow Controllers
Excellent accuracy and repeatability (0.8% / 0.1% of setpoint respectively)

Very wide control range (better than 1000:1)

Ultra-fast settling time (<100 ms)

G ¼″ flange compatible with a broad range of connectors: e.g. Swagelok, Legris, Festo

Calibrated for multiple gases (Air, N2, O2, H2, He, CH4, N2O, Ar, CO2)

Digital interface with temperature-compensated output

EK-F5x evaluation kit for quick and easy testing

NIST traceable calibration

Mean Time Between Failures (MTBF) 169 years

No drift and no re-calibration required in the field
Note: More technical information can be found in the SFC5500 datasheet linked at the bottom of this page and on the SFC5500 Mass Flow Controller product page.