High-Efficiency PMICs for Signal Integrity, Reliability and Sustained Performance in DDR5 Dual In-line Memory Module (DIMM)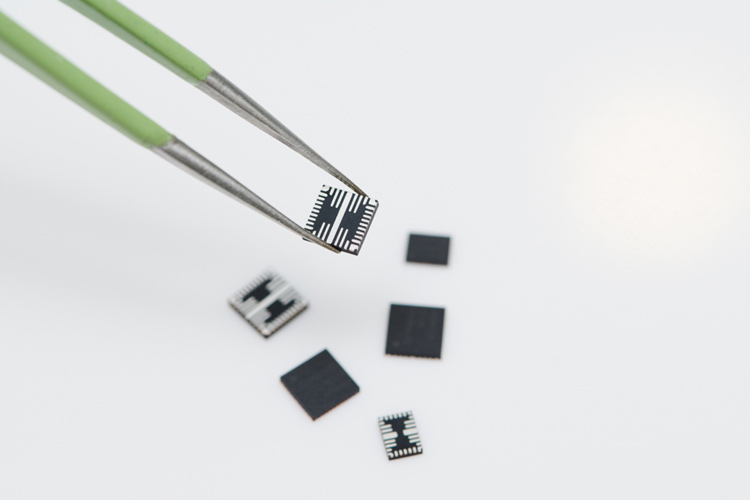 Samsung has introduced the S2FPD01, S2FPD02, and S2FPC01, new integrated power management ICs (PMICs) for fifth-generation double data rate (DDR5) dual in-line memory module (DIMM). By integrating the PMIC into the module, the new DRAM provides increased compatibility and signal integrity, along with more reliability and sustained performance. 
The high-efficiency hybrid gate driver and a proprietary control design of the PMICs deliver improved performance efficiency and load transient response in DIMM modules. This scheme steps down the DC voltage with a fast transient response to changes in the output load current and the conversion is adapted to achieve the near-constant output voltage. With the help of the pulse width and pulse frequency modulation, the control scheme prevents delays and malfunctions while switching modes.
Among the new products, the S2FPD01 has been designed for modules with low density and S2FPD02 has been designed for modules with high density. Both the devices can deliver optimal performance for data center and enterprise servers that must run-heavy analytics, machine, and deep learning, and other various computing tasks in real-time. Apart from this, these new devices can be operated at 91% power efficiency by implementing a high-efficiency hybrid gate driver instead of a linear regulator. Designed on a 90-nanometer (nm) process node, the S2FPC01 PMIC can offer agile performance in desktop or laptop PCs. 
Features of PMICs for DIMM
Offers more reliable and sustainable performance
Features both pulse width and pulse frequency modulation
More than 90% energy efficiency
Reduces overheating
S2FPC01 PMIC is designed on a 90nm process node
Note: More technical information can be found on the product page of the dual in-line memory module.