HES38U-RS485 Hybrid Position Sensor for High Reliability and Precision in Harsh Environment Applications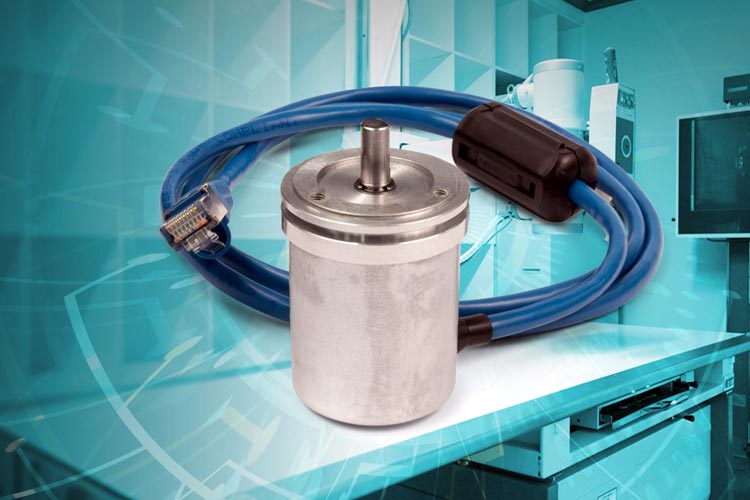 The Bourns Model HES38U-RS485 hybrid position sensor based on a combination of magnetic "Hall Effect" non-contacting technology is ideal for the rotational position sensing combined with a long-lasting 10-turn electromechanical sensor for turns-counting. Designed for Certain Harsh Environment RS-485-based Applications, this new device from the company offers high quality, a long-life solution that features 5 million shaft revolutions with 10 turns of absolute position and IP65 rating.
This sensor is designed to meet the specifications of heavy-duty applications requiring long cycle life and high reliability and precision. It has an Independent Linearity specification of ±0.1 % max and an operating temperature range of -40 °C to +85 °C. The RS-485 output has a resolution of 163,840 bits. It comes in a servo mount package with 38 mm housing, 6 mm diameter slotted shaft with an FMS of 12 mm, and is RoHS compliant. 
Moreover, its advanced hybrid design enables the device to deliver enhanced linearity, resolution, and accuracy. Highly repeatable and resistant to vibration/shock and fluid/dust ingress, this robust position sensor is ideal for a variety of industrial feedback applications like patient platform positioning, 3D imaging position, pneumatic control valve position, and actuator motor position as well as for automated manufacturing robotics.
Features of HES38U-RS485 Hybrid Position Sensor
Hybrid technology

Highly resistant to vibration/shock

Highly resistant to fluid/dust ingress

Robust design for industrial applications

Highly repeatable

RoHS compliant
Note: More technical information can be found on the HES38U-RS485 Hybrid Position Sensor product page.