Digi-Key Offers New Powerful Product Combinations from Renesas and Dialog for Power and Connectivity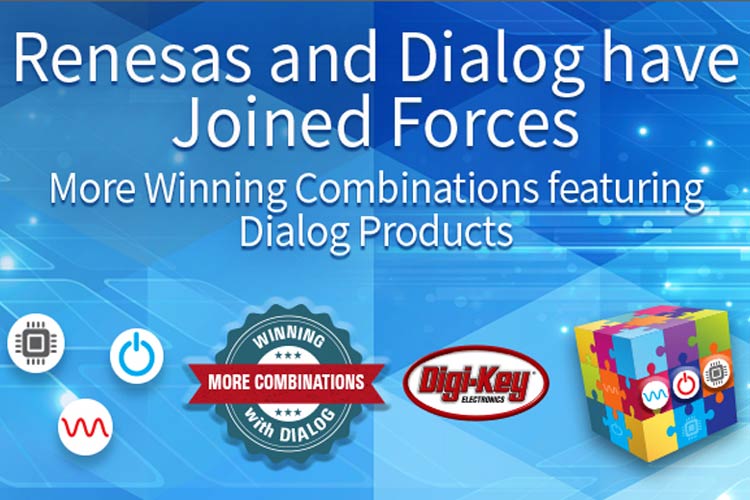 Digi-Key Electronics has confirmed its continued and extensive support of the Renesas Electronics and Dialog Semiconductor product portfolio, following the announcement of the completion of the two companies' merger. As an immediate benefit of the completed merger, Digi-Key has announced five new powerful product combinations from Renesas and Dialog. These expert designs showcase both Renesas' and Dialog's complementary, and now combined, powerhouse product portfolios for embedded processing, analog, power and connectivity.
The five featured winning combinations stocked at Digi-Key includes:
100 W Adapter with Power Delivery and Wireless Charger
Smart Asset Tracking Label
Smart Connected Pulse Oximeter
Smart ToF-based Rangefinder with Mobile App
Smart Lock with Super Low Power Wi-Fi and BLE
With these engineering-vetted designs, customers can take advantage of an elevated platform for their design ideas, accelerating the product development cycle and lowering the overall risk to bring their designs to market.
David Stein, vice president of global supplier management for Digi-Key said "We are proud to support the completion of the merger between Renesas and Dialog by offering new winning combinations from their extensive product portfolio. These combinations capture and highlight the technological advantages provided by the newly combined company."